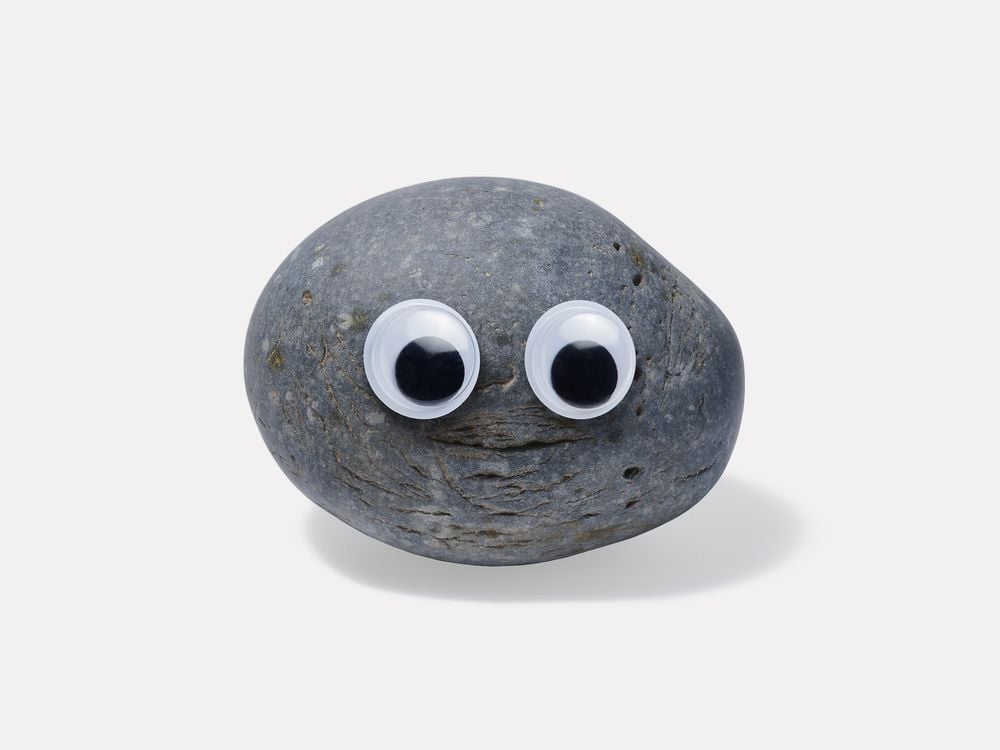 Everything Everywhere All at Once was nominated for 11 Oscars this year. And while we can't know whether it will win, the breakout indie hit clearly has a large, affectionate fan following. 
To cite just a few examples: TikTok videos of people dressed up in Racacoonie costumes have amassed over 110 million views as of this writing. Meanwhile, the film's official Pet Rock merch has sold out; shoppers are apparently scrambling to spend $35 for a rock with googly eyes glued to it, which one could make practically for free at home.
Now, fans of the film (and of pet rocks) can get their hands on the real deal. A24, the independent studio behind the movie, will be auctioning off some of its memorable props, set pieces and costumes. 
Everything Everywhere All at Once is helmed by Daniel Kwan and Daniel Scheinert, the directing duo known as "the Daniels." The film follows a Chinese immigrant named Evelyn (Michelle Yeoh) who learns to jump between alternate universes; each universe holds a different version of her life with her husband, Waymond (Ke Huy Quan), and her daughter, Joy (Stephanie Hsu).
The film uses the multiverse to examine "what it feels like to be alive right now," Kwan told the Verge's Charles Pulliam-Moore last year. "This moment of feeling like 100 narratives are hitting you at the same time, and you're laughing, and you're crying, and you're confused, and you're scared."
Up for sale are items including Waymond's chapstick, Evelyn's hot dog costume and—you guessed it—Raccacoonie himself. The auction went live yesterday, and it will run through March 2.
The sale is divided into three parts, and the proceeds will go to three different charitable organizations. 
The first, "Mementoes From the Multiverse," includes the pet rock from the rock universe, the Evelyn and Joy piñatas from the piñata universe, and the bluetooth headset Evelyn uses to jump between timelines. Proceeds from these items will go to the Asian Mental Health Project.
Profits from the "In Another Life" auction, which features several truly bonkers costumes worn by Jobu Tobaki (a version of Joy), will benefit the Transgender Law Center, the country's largest trans-led advocacy organization.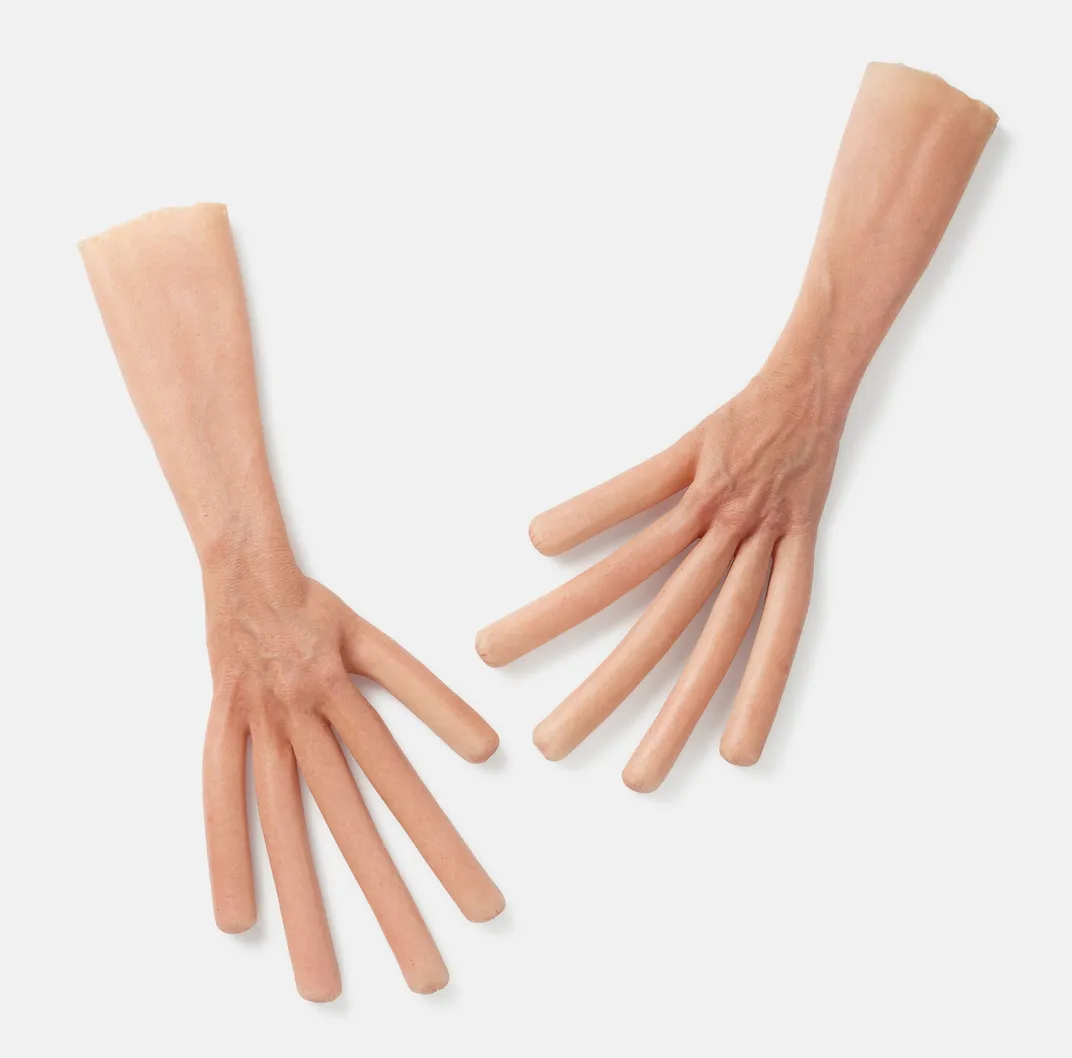 The third sale, called "Laundry and Taxes," includes items like the famous hot dog hands (from the hot dog universe) and even a real laundry delivery RV (Evelyn runs a laundromat in her original universe). This sale's proceeds will go to the Laundry Workers Center, a nonprofit dedicated to "[improving] the living and working conditions of low-wage laundry, warehouse and food service workers in New York City and New Jersey."
Everything Everywhere All at Once defies categorization, mixing science fiction, romance, family drama and more. It is at times funny, absurd and heartbreaking, and its themes include generational trauma, love, family, acceptance, immigrant experiences and the everyday mundanity of modern life (much of the movie takes place in an IRS office). 
The film's 11 Oscar nominations include Best Picture, and four of its stars are up for Best Lead Actress, Best Supporting Actress and Best Supporting Actor awards. It's A24's highest-grossing film of all time.