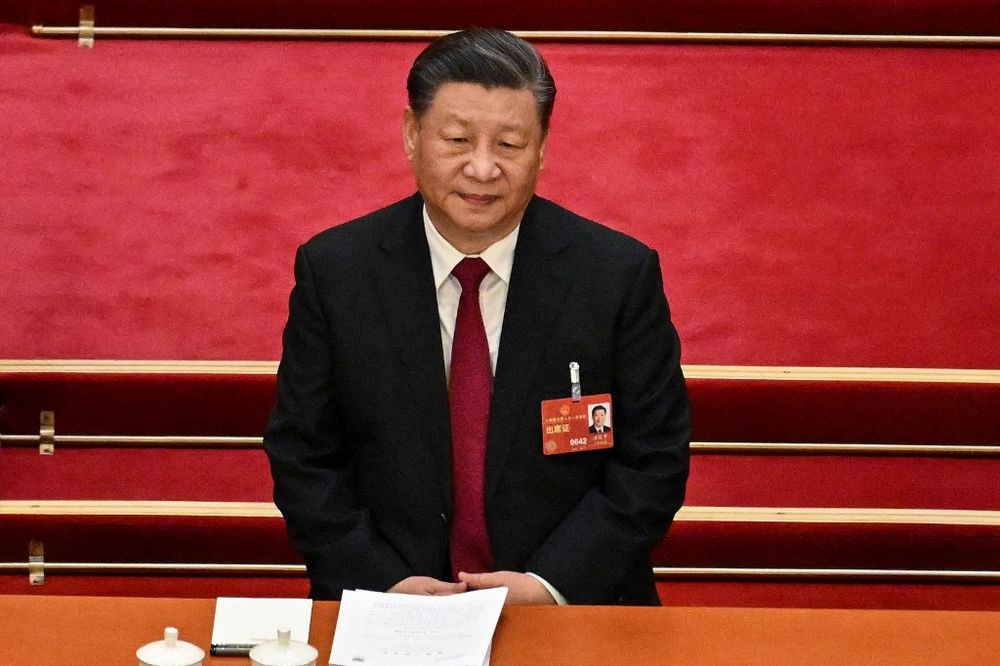 'The United States' perception and views of China are seriously distorted'
China's President Xi Jinping condemned the U.S.-led 'suppression' of his country speaking at an annual congress in Beijing, state media reported on Monday.
Xi addressed delegates at the Chinese People's Political Consultative Conference, reflecting on the past five years of his rule. 
"Western countries led by the United States have implemented all-round containment, encirclement and suppression of China, which has brought unprecedented severe challenges to our country's development," Xi was quoted as saying by the state news agency Xinhua. 
He added that China must "have the courage to fight as the country faces profound and complex changes in both the domestic and international landscape." 
China's Foreign Minister Qin Gang in turn said on Tuesday that the U.S. should change its recent policies towards China or "conflict and confrontation" will follow. 
"The United States' perception and views of China are seriously distorted," Qin said.
"It regards China as its primary rival and the most consequential geopolitical challenge. This is like the first button in the shirt being put wrong," he added. 
The ongoing tensions between Beijing and Washington has spiked after the U.S. shot down a Chinese surveillance balloon last month. U.S. Secretary of State Antony Blinken postponed his diplomatic trip to the country, while other top American officials voiced concerns about China's potential invasion of Taiwan amid Beijing's increased military presence around the island.