Mike Wagenheim
Senior U.S. Correspondent, i24NEWS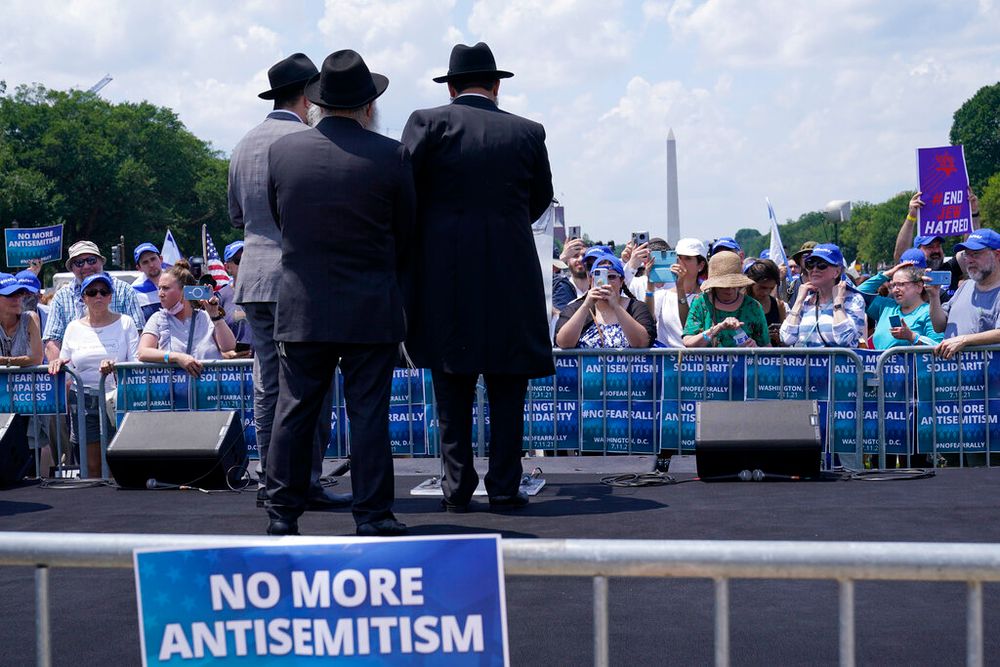 The issue of antisemitism is on the rise in the United States as well as in Europe
It wasn't all that long ago that American Jewry was urging Europe to take the matter of antisemitism more seriously, including the appointment of special envoys across the continent to deal with the issue – on Tuesday at the White House, those same envoys traveled from Europe to meet with officials of U.S. President Joe Biden's administration to begin efforts to root out the rising problem of antisemitism in the United States.
"It was very good to see how much we are aligned and how great the willingness is really here to make sure that this national action plan against antisemitism will be effective, will go into the right directions, and to understand they've had a vast listening experience as well,"  said Katharina von Schnurbein, European Commission Coordinator on Combating Antisemitism and Fostering Jewish Life. "So this is very important, and it's very good to see. And our transatlantic ties are very close, especially on this matter."
In Washington, Biden administration officials met behind closed doors with the special envoys dealing with antisemitism from the European Commission, Germany, the United Kingdom, the Netherlands, and Norway, as they shared their best practices and lessons learned from abroad in dealing with the form of prejudice.
"The European Commission in October 2021 adopted its first-ever strategy on combating antisemitism and fostering Jewish life. It has almost 100 specific initiatives," von Schnurbein said. "And we've so far started to get the ball rolling on 55. It covers the whole range of antisemitism online education, Holocaust remembrance, and security, and really the heart of it is to foster Jewish life to make sure that Jews in Europe can go about their lives in line with their religious and cultural traditions, and also free from fear. So the discussions very much went around these areas."
"The strategy to have a clear identification of what antisemitism is a benchmark, which is an international definition, there is a definition. I get into Jewish students and the Jewish staff in the middle of things, using them as interlocutors," said Lord John Mann, advisor to the British Government on Antisemitism. 
"And dealing with the inside the university, dealing with it so that it's straightforward. And what straightforward is no negatives for any Jewish person in any university? Let every Jewish person and every Jewish student be themselves, including those who identify as Zionist as a crucial part of their identity with no negatives. So simply ask and that's what we're building in. And that's what I'd recommend to every American University."
Tuesday's meeting at the White House was facilitated by the American Jewish Committee, one of a number of American Jewish organizations in talks with Washington to try to develop a plan to combat antisemitism. 
Second Gentleman Doug Emhoff, the Jewish husband of U.S. Vice President Kamala Harris, held a roundtable discussion at the White House with American Jewry on December 7.  A few days later, the White House announced an interagency task force to deal with the issue. 
Representatives from some 30 government agencies and bodies met at the White House on February 6 to get the ball rolling. The meeting on Tuesday was a part of that process as well, though the White House said there's no definitive timeline to announce a plan to combat antisemitism nationwide.