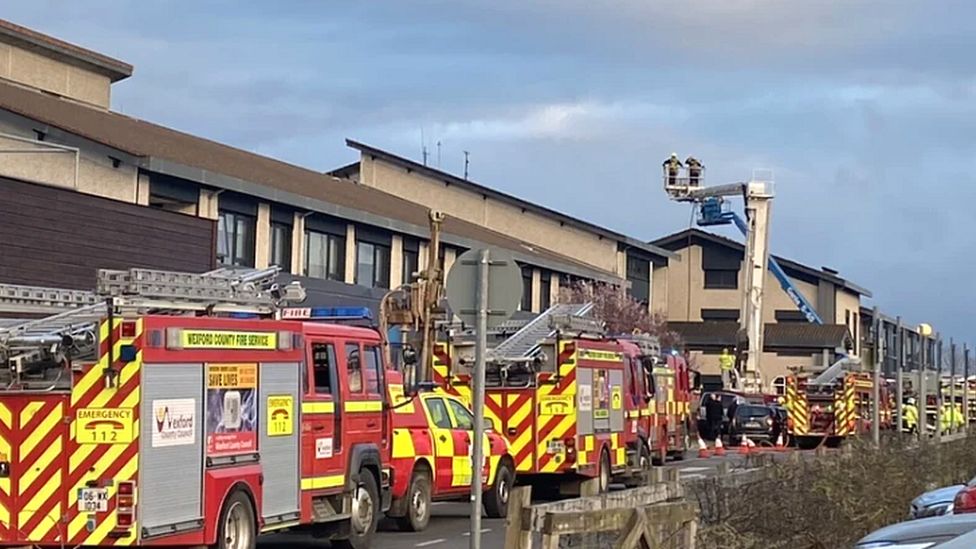 The evacuation of a County Wexford hospital is continuing after a major fire on Wednesday.
More than 200 patients are being moved after the blaze caused extensive damage to Wexford General Hospital.
The fire, which started at around 16:00 local time, was brought under control within hours.
However, several wards sustained water and smoke damage and a major emergency incident was declared. The evacuation began on Wednesday evening.
Ambulances have been taking patients to hospitals in counties Kilkenny, Waterford, Cork, and Dublin.
Accommodation has also been offered at Nursing Homes Ireland facilities in Wexford and Waterford.
It is expected to take up to 24 hours to complete the evacuation.
Firefighters remained at the scene overnight to ensure no rekindling of the fire.
The cause of the blaze is being investigated and the full extent of the damage is being assessed. It is not known long the hospital will stay closed.
All elective and outpatient appointments have been cancelled for Thursday and Friday and a helpline has been set up.
Related Topics