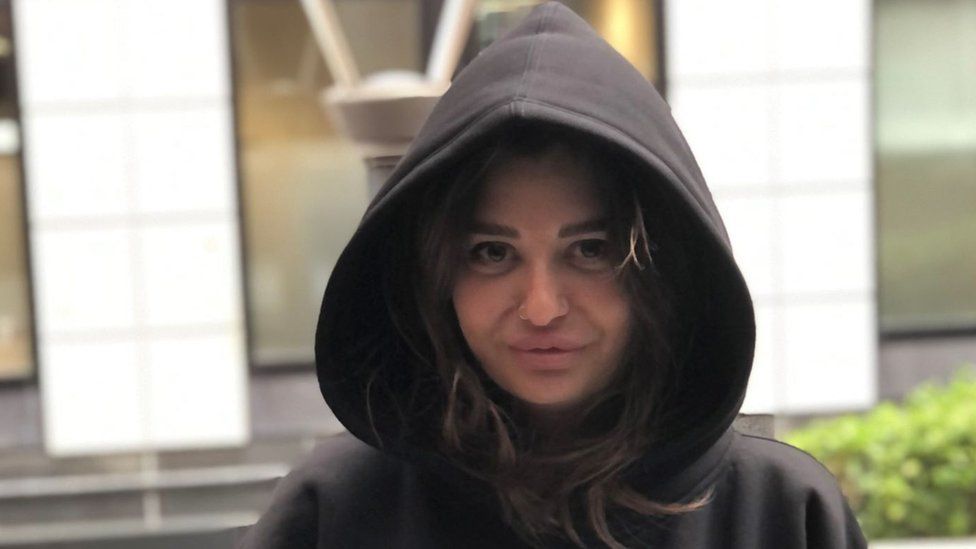 By John Fernandez
BBC Guernsey political reporter
A Ukrainian refugee in Guernsey has praised the speed of Guernsey's States in processing her visa.
Valeriya Sarnovska arrived in Guernsey in mid-February to stay with her mother, after fleeing Kyiv following the Russian invasion of Ukraine.
Ms Sarnovska has spent a year in Warsaw and said it was "impossible to plan" what her next move would be.
Ms Sarnovska said: "One thing you learn with this war is, don't make plans. There's no point.
"While I'm in Guernsey, it'll be nice to catch some sunlight, have some rest. To feel safe.
"You may love your city, but it is hard to stay in a place with constant sirens, so having safety in Guernsey is so important.
"The paperwork and process to get my visa here has been really easy, I was done in hours. It was really good."
Miss Sarnovska was in Kyiv at the outbreak of the war on 24 February 2022.
"When I heard the sirens I went on the underground to get papers and money from my boyfriend's apartment," she said.
"Then we went to my boyfriend's brothers and went underground as Russian troops came into the apartment. It was very scary.
"We could hear Russian troops above us. One person was in total panic."
Once the Russian incursion into Kyiv was pushed back Ms Sarnovska, who worked as a polygraph tester in Ukraine, packed her bags and planned a route for her and her two cats to get to Warsaw, where her boyfriend was working.
Her route took her through Moldova, which she described as "chaotic" weeks after a wave of refugees started arriving in the country.
After days on the road she ended up in Warsaw, where she stayed for a year before coming to Guernsey.
"I've still travelled back to Kyiv since the war started," she said.
"While I was in Poland I was always just thinking one month more, one month more."
Ms Sarnovska said she had been living from her savings for the last year.
'Independence'
She said: "Now I work for a charity organisation to help raise money for Ukrainians, which I do remotely.
"I'm so happy that Ukrainians around the world have been helping other Ukrainians."
"The cruelty of Russia will never win. Ukrainians have a strong feeling of independence. There is no way we can't win, that's the only way this ends."
Ms Sarnovska said she felt "more Ukrainian than ever before" and "proud of my home".
She said: "I can't wait to call all of my friends and go back home. I want to visit Mariupol as my friend died there fighting the Russians.
"I've been wearing a bracelet with the last steel from Mariupol on my wrist since then, in memory of him."
Related Topics