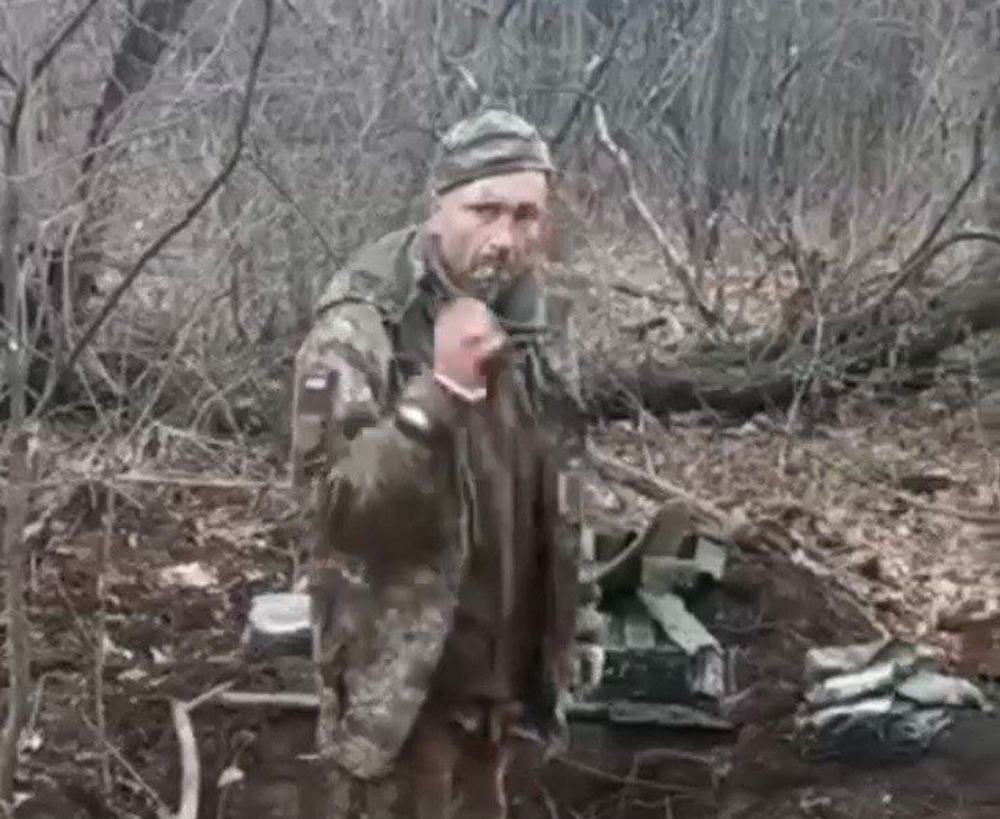 Ukraine's President Zelensky accuses Russia of 'brutally killing' a prisoner of war
Ukraine revealed on Tuesday the identity of a detained soldier who was shot dead in a viral video circulating on social media, with officials and shocked online users blaming it on Russian forces. 
The video shows a man in Ukrainian military uniform standing in a trench and smoking, while a voice in the background says "Film him." After the alleged prisoner of war says "Glory to Ukraine!" shots are fired and he falls.
Although there is no information about the origin of the video, which emerged on Monday, or the date and the location where it was filmed, Ukrainian journalists soon found an alleged sister of the deceased man, but didn't disclose his identity.
The army later revealed the information. The soldier went missing on February 3 near the city of Bakhmut where heavy fighting is underway.
"According to preliminary data, the deceased is a serviceman of the 30th separate mechanized brigade – Tymofiy Mykolayovych Shadura," the Ukrainian military said on Telegram on Tuesday.
"The final confirmation of his identity can be established after the body is returned," it added, claiming that the remains are in the territory controlled by the Russian army. 
Moscow has not yet commented on the video but Ukraine's President Volodymyr Zelensky said in his daily address to the nation on Monday that it showed "occupiers brutally killing" a "fighter, who bravely tells them 'Glory to Ukraine!'" He promised to "find the murderers" and thanked everyone fighting for Ukraine. 
The Commissioner for Human Rights of Ukraine, Dmytro Lubinets, said that he sent the footage to international partners and fellow ombudsmen around the world as "evidence of another Russian war crime." He noted that the execution of a captured soldier is a violation of the Geneva Conventions. Ukraine's Foreign Minister Dmytro Kuleba has also called for the International Criminal Court to probe the video. 
Meanwhile online users are sharing pictures under the hashtag "Glory to Ukraine," praising the bravery of the deceased soldier and calling him a hero.