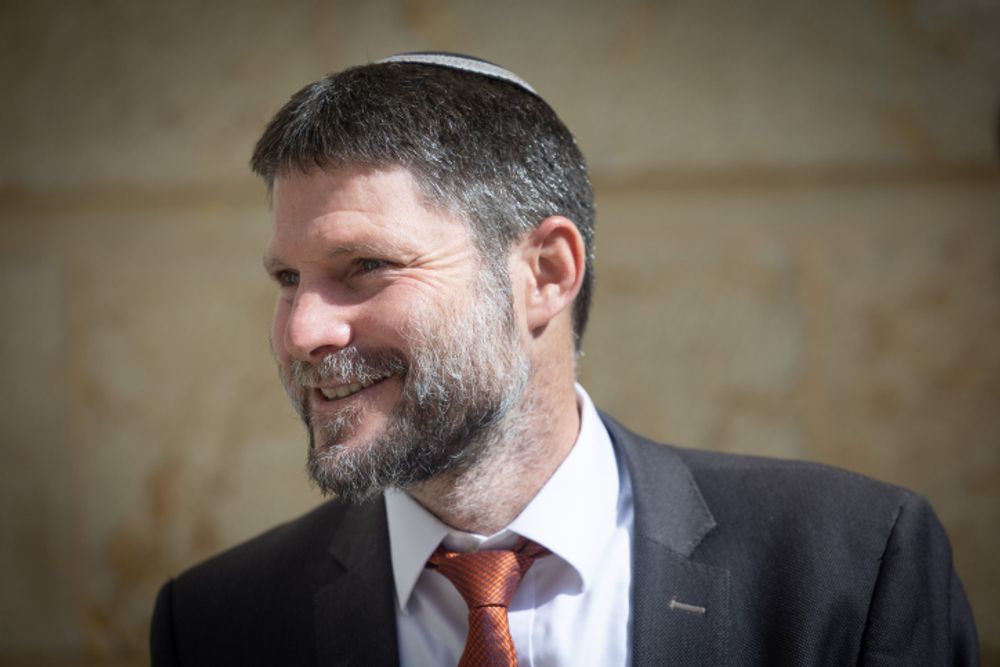 The religious nationalist minister says the statement represents an emotional 'slip of the tongue'
Washington is mulling to bar Israel's Finance Minister Bezalel Smotrich from entering the country, a Hebrew-language outlet reported on Saturday, citing an unnamed US official.
Smotrich drew outrage last week by saying the Palestinian village of Huwara in the West Bank should be "wiped out" in response to a deadly terrorist attack taking place there earlier that day. The Palestinian terrorist attack, where two Israelis were murdered, was followed by riots by Israeli settlers that left one Palestinian dead and property damaged in the village. 
The source cited in Saturday's report by N12 TV news said the hardline nationalist could be denied a visa in view of his "inciting" statement. It is understood Smotrich was encouraged to call off the planned trip in order to save face.
Meanwhile Smotrich said that his choice of words was "incorrect. It was a slip of the tongue amid a storm of emotions" following the deadly terrorist shooting. He added he never meant for his words to be taken literally. 
Earlier reports said that US officials would be reluctant to meet with Smotrich during his planned US tour. U.S. State Department Spokesperson Ned Price branded the comments "irresponsible, repugnant, and disgusting."