Israeli man, 27, murdered in terror attack; manhunt ongoing
Guy Azriel & Matthias Inbar
Senior News Desk Manager & i24NEWS Defense Correspondent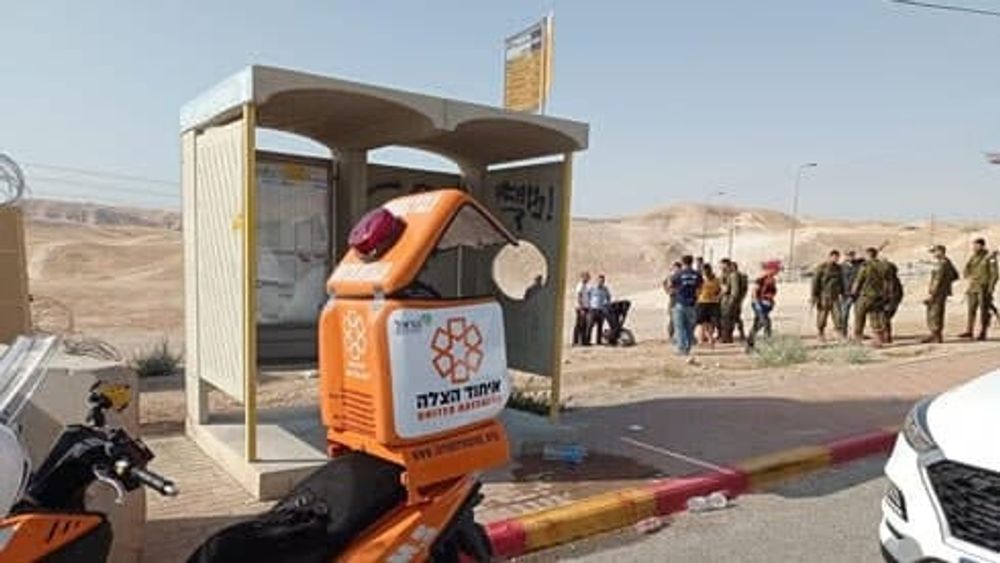 'We salute the heroes of the resistance and the lions who confront Israel and carry out heroic actions against the soldiers and settlers,' says Hamas
An Israeli man was murdered on Monday after being shot in a terror attack near the West Bank city of Jericho, a day after two brothers were murdered in a similar incident.
According to the Magen David Adom emergency service, medics were called to Beit Ha'arava Junction after receiving reports of a car crash. When first responders arrived, they found an unconscious 25-year-old man suffering from gunshot wounds. He was taken to the Hadassah Hospital in Jerusalem, where he was pronounced dead hours later.
According to Israel's army and Rescuers Without Borders, multiple gunmen arrived by car at the junction and opened fire at an Israeli-owned car. They then continued driving and carried out another shooting at the Almog Junction, where a family of four was "miraculously" unharmed despite their vehicle being shot and damaged as they drove through a gas station.
The terrorists set their car on fire and tried to change vehicles, but ended up fleeing on foot toward the Jericho refugee camp. Israeli security forces shot at the assailants but it was unclear whether they were hit. Israeli soldiers set up roadblocks and checkpoints in the area as part of the ongoing manhunt.
Gaza's governing Hamas movement hailed the terror attack minutes after it was reported: "The action in Jericho comes as part of the response to the crimes of Israel and the settlers, the latest of which is the barbaric aggression against our people in Huwara. We salute the heroes of the resistance and the lions who confront Israel and carry out heroic actions against the soldiers and settlers to protect our people," said Hamas spokesman Abd al-Latif al-Katnoa.
Reports indicated that live fire between Israeli soldiers and Palestinian terrorists was ongoing near the Palestinian city of Jericho.
The attack came a day after Hallel Yaniv, 21, and Yagel Yaniv, 19, were killed as they drove through the West Bank Palestinian town of Huwara. That gunman has also not been apprehended.