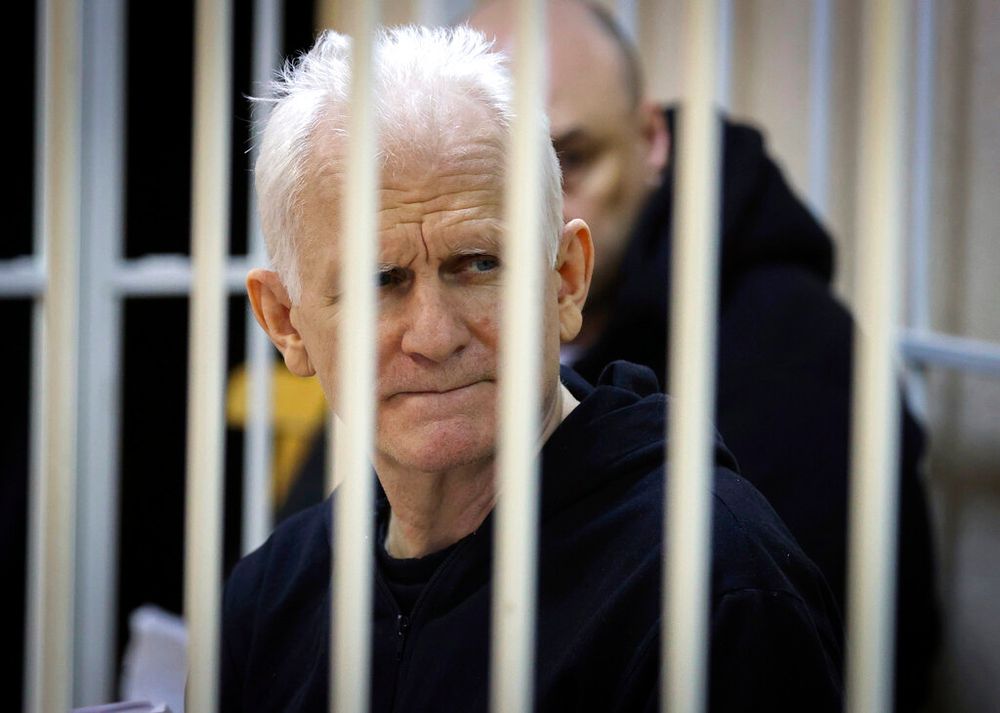 By the end of 2022, there were at least 1,446 political prisoners being held in Belarus, having faced or still facing criminal proceedings, according to UN data
Belarus on Friday handed Nobel Peace Prize winner and human rights activist Ales Biatliatski a 10-year prison sentence for financing protests, in a trial condemned by much of the international community as a "sham."
Bialiatski, who founded the authoritarian nation's most prominent rights group, has repeatedly run into trouble with security forces in Belarus – which is often described as "Europe's last dictatorship." The 60-year-old was awarded the Nobel prize in October 2022 for his work promoting human rights and democracy in a country which President Alexander Lukashenko has ruled with an iron fist for nearly 30 years, locking up his opponents or forcing them to flee.
He was arrested in 2021 along with three of his associates in the aftermath of historic protests against the disrupted re-election of Lukashenko in 2020. Accused of financing protests and smuggling money, Belarusian media confirmed that a court handed down long jail sentences to all the defendants, who claimed the charges were politically motivated.
Exiled Belarusian opposition leader Sviatlana Tsikhanouskaya said Bialiatski and the three other activists had been unfairly convicted, describing the court verdict as "appalling."
"We must do everything to fight against this shameful injustice & free them," she tweeted.
The other three men convicted were Valentin Stefanovich, sentenced to nine years, Vladimir Labkovich, who got seven years, and Dmitry Solovyov, who received eight years.
Josep Borrell, the European Union's foreign policy chief, said the men were subjected to "sham trials" to silence them. Germany's Foreign Minister Annlena Baerbock called the trial a "farce."
By the end of 2022, there were at least 1,446 political prisoners – including 10 children – being held, having faced or still facing criminal proceedings, according to UN data.