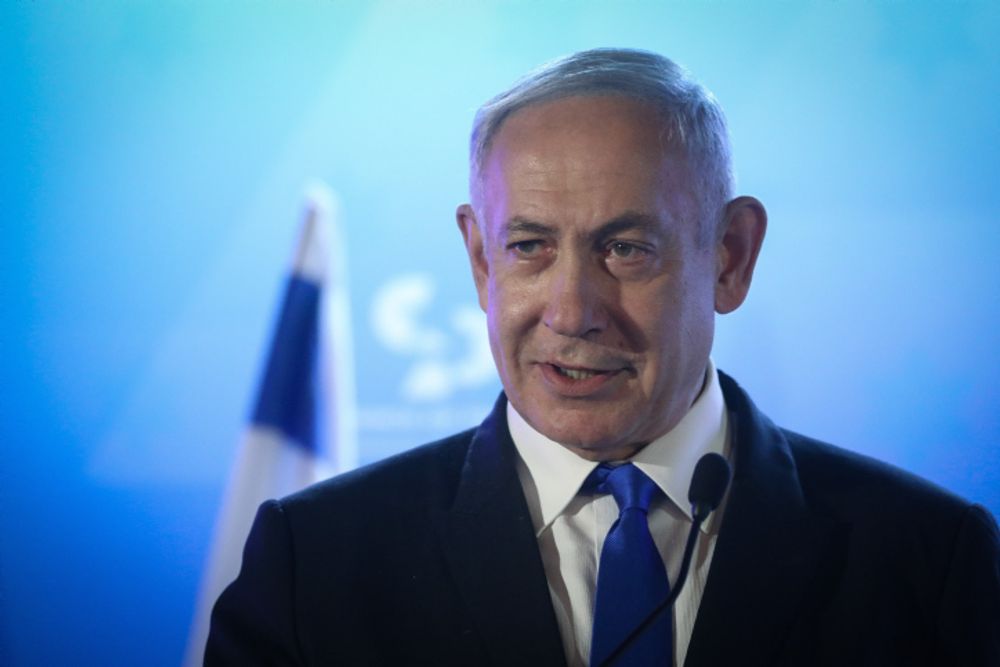 'In a democracy, there are clear rules on how to debate and there are red lines that should not be crossed'
Israel's Prime Minister Benjamin Netanyahu on Wednesday reacted to nationwide civil unrest in the Jewish state and the West Bank, calling on the public to not cross "clear red lines."
"Freedom to demonstrate is not a license to plunge the country into anarchy, because a sovereign country cannot tolerate anarchy," Netanyahu said outside the Prime Minister's Office in Jerusalem. "In a democracy, there are clear rules on how to debate and there are red lines that should not be crossed. The red line – the clear and sharp line – is the total prohibition of violence and lawlessness."
Earlier in the day, civil disconnect was seemingly at its peak as Israelis who oppose the judicial reforms took to the streets to kick off a "day of disruption," leading to violence in Tel Aviv as the Israeli leader accused the opposition of fostering "anarchy."
The protests also came days after West Bank settlers rioted in the Palestinian city of Huwara earlier this week, leaving one dead and property damaged, in response to a terror attack that killed two Israelis.
"We won't accept rioters in Huwara and we won't accept rioters in Tel Aviv," Netanyahu continued. Meanwhile, demonstrators gathered outside his residence in Jerusalem in protest.
Just before his address, four lawmakers issued a joint statement calling on all parties to reach an agreement.
"The State of Israel is currently facing many complex challenges regarding society, the economy, and its international status and is facing serious attacks and security challenges more serious than ever before," said Danny Dannon and Yuli Edelstein from Netanyahu's Likud, as well as Gadi Eisenkot and Hili Tropper of Benny Gantz's National Union party.
"Above all of this hangs like a dark shadow the difficult controversy that is tearing and dividing the people regarding the various proposals for the Israeli justice system," they added.