Ariel Oseran
i24NEWS Middle East correspondent | @ariel_oseran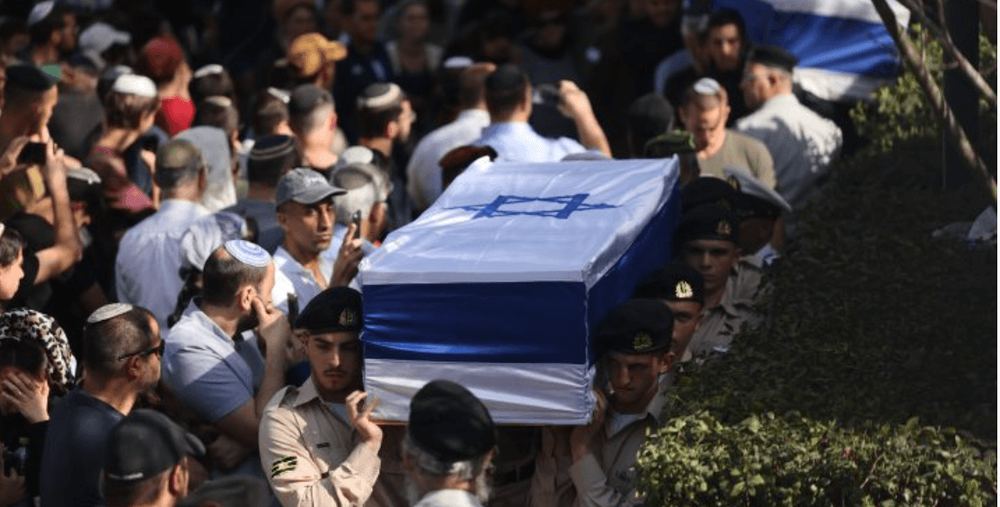 'Hallel was a professional, as a fighter and as a commander, he was an example, and it was a great privilege for me to be your superior'
Thousands of people attended the Monday funeral of Hallel Yaniv and Yagel Yaniv, the two brothers shot and murdered in a terror attack in the West Bank the day prior, as they were laid to rest at the Mount Herzl military cemetery in Jerusalem.
The funeral procession for the victims – 21- and 19-years-old, from the Har Bracha settlement, and shot dead while driving through the Palestinian town of Huwara – departed from the northern West Bank as hundreds of Israelis lined highways boasting Israeli flags. As the brothers were yeshiva students, many of their peers were present at the funeral. 
There was also representation from the Israeli government, including Defense Minister Yoav Gallant and Finance Minister Bezalel Smotrich, who praised the two murdered brothers, saying "it is the righteous who die without trial," and called on Israeli soldiers to hit "our enemies hard, help us settle our land, and return our pride."
Before the procession began, Esti and Rabbi Shalom Yaniv, the parents of Hallel and Yagel, called for Israelis to come together in the face of deepening tensions.
Samaria Regional Council head Yossi Dagan spoke alongside the parents: "We are in an insane and unacceptable reality, a murder that is like an execution of two young men who were traveling on a major road in the State of Israel. This is a reality that no one is ready to accept."
Dagan further urged Israeli Prime Minister Benjamin Netanyahu to "show a heavy hand against the Palestinians," and blamed the West Bank's Palestinian Authority for the attack.
But the main event of the funeral was the joint prayer of everyone in attendance, paying respects to their brothers.
Lieutenant Colonel Roi Gardush, the commander of the Israeli Naval squadron in which Hallel served, eulogized the brothers: "Hallel was a professional, as a fighter and as a commander, he was an example, and it was a great privilege for me to be your superior."
"The two brothers were full of light and vitality," he added.
The Israeli army was still hunting for the shooter, who fled the scene before security forces could make an arrest.