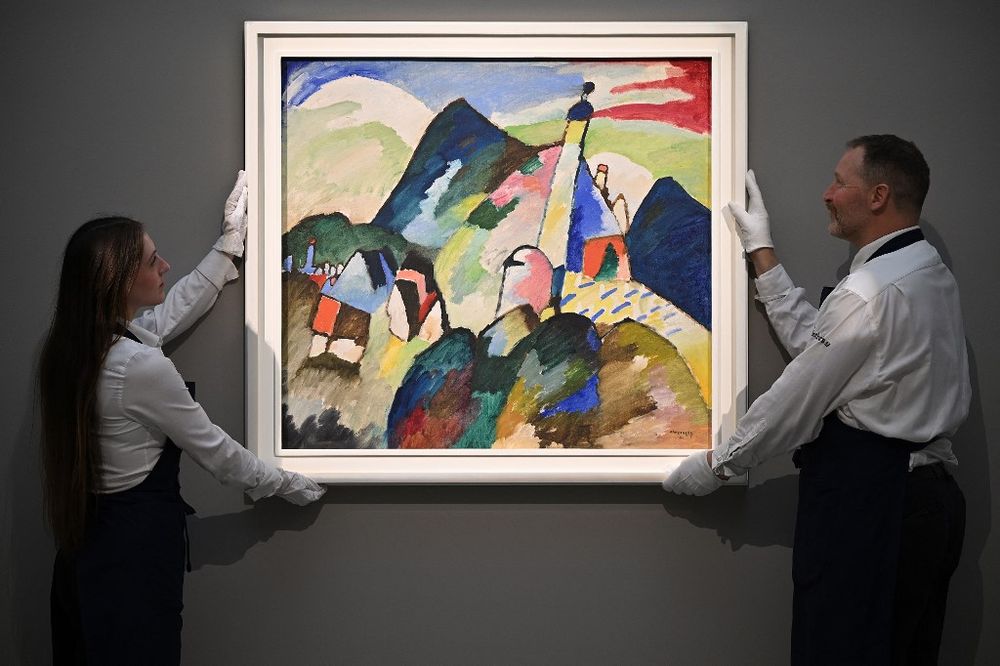 This work by Vassily Kandinsky, an oil on canvas painted in 1910, offers a colorful vision of the German village of Murnau
A masterpiece by Kandinsky, "Murnau Mit Kirche II," recently recovered by the heirs of its owner, a German Jew killed by the Nazis, sold for $44.5 million Wednesday in London, a new auction record for the artist, according to Sotheby's. 
The work by Vassily Kandinsky offers a colorful vision of the German village of Murnau, its pointed roofs, and the spire of its church stretched like the peaks of the Bavarian Alps. "Kandinsky's early works rarely come to market, with the bulk of them in major museum collections around the world," the auction house highlighted. 
The oil on canvas, painted in 1910 – a pivotal year for the work of the Russian painter – has long adorned the dining room of Johanna Margarete and Siegbert Stern, founders of a prosperous textile company. The couple, living at the heart of Berlin's cultural life in the 1920s, built up an impressive collection of one hundred paintings and drawings that adorned their home.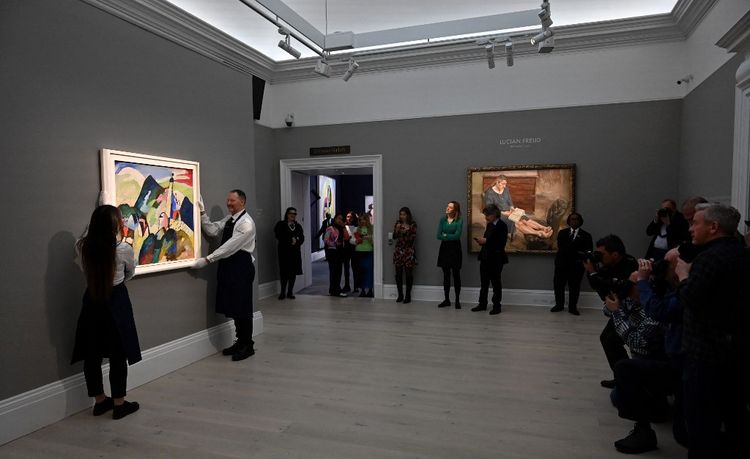 Unfortunately, Siegbert Stern died of natural causes in 1935. His wife, Johanna Margarette, had to flee Nazi persecution but, unfortunately, fell victim to the extermination of Jews in Auschwitz in May 1944.
It was not until almost ten years ago that "Murnau Mit Kjirche II" was identified in a museum in Eindhoven, the Netherlands, where it had been since 1951. It was returned to the Stern heirs last year, with the 13 survivors splitting the proceeds from the sale.  
"Although nothing can undo the misdeeds of the past," the heirs said, "the return of this painting, which meant so much to our great-grandparents, is of immense significance to us, as it is a recognition and partially closes a wound that had remained open through generations."