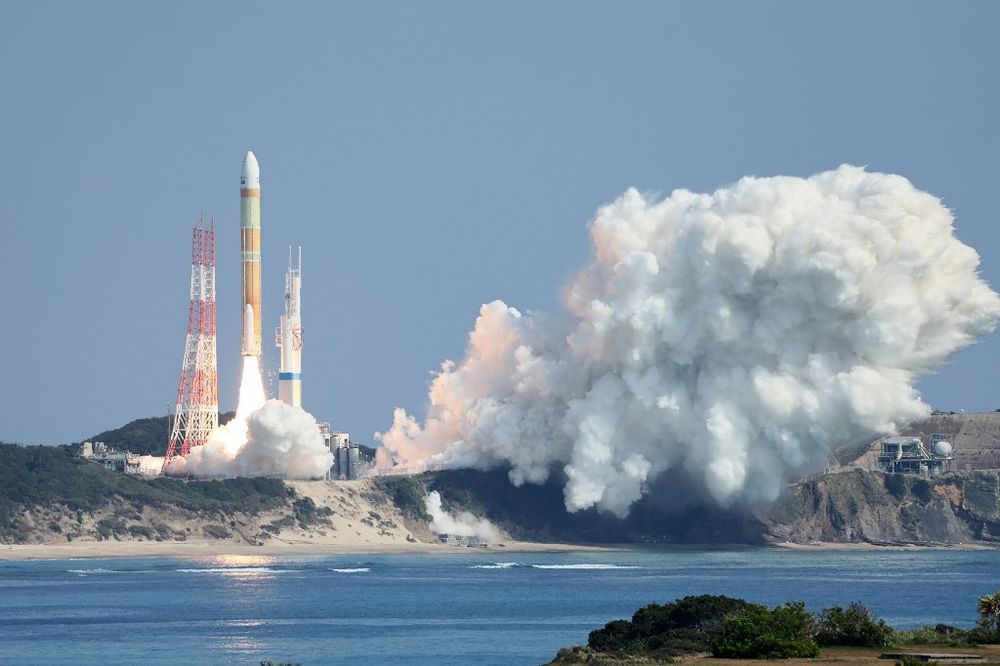 Tokyo calls the test failure 'extremely regrettable,' while observers deem it a setback for Japan's space and missile detection programs
Japan's space agency was forced to blow up its new H3 rocket after its second attempt to launch the vessel failed on Tuesday.
The rocket was a flagship of Japan's space agency JAXA. Its launch had been delayed by several years, and the first attempt last month also failed due to solid rocket boosters not igniting.
The second launch from the Tanegashima Space Center in southwestern Japan saw the rocket lift off and the first-stage separation going as planned, but signs of malfunction later emerged. – prompting JAXA to send a self-destruct command.
Tokyo called the test failure "extremely regrettable," and observers suggested that it was a setback for Japan's space and missile detection programs. 
JAXA officials apologized for the failure and said it sent a command to destroy the rocket about 14 minutes after liftoff as there was no hope for it to complete its mission.
Yasuhiro Funo, JAXA director for launch implementation, said the second stage and its payload fell into the deep sea off the eastern coast of the Philippines. He added that the rocket – which was not going to enter the targeted orbit while carrying a lot of fuel – was unsafe and had to be destroyed.
No damages or injuries were reported from the destruction of the rocket or its falling debris.
The H3 rocket was the first medium-lift rocket designed by Japan in three decades and was presented as a cheaper alternative to SpaceX's Falcon 9 for launching commercial and government satellites into Earth's orbit. It was carrying an Advanced Land Observation Satellite, tasked primarily with Earth observation and data collection for disaster response and mapmaking, and an experimental infrared sensor that can monitor military activity, including missile launches.