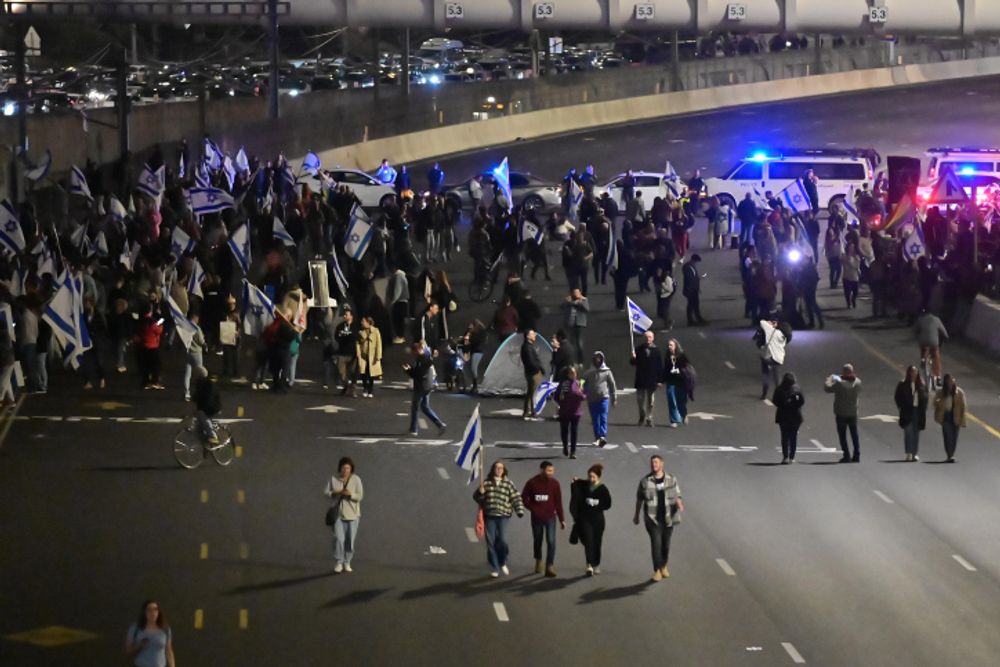 Netanyahu criticized the protest organizers as 'attempting to sow anarchy'
Tens of thousands of demonstrators in Tel Aviv and elsewhere throughout Israel gathered on Saturday evening to protest the plan for judicial overhaul put forward by the government of Prime Minister Benjamin Netanyahu. This marks the eighth consecutive week of such rallies. 
In Tel Aviv, dozens of women turned up dressed as characters from the Netflix show The Handmaid's Tale, based on Margaret Atwood's anti-totalitarian dystopia. Local media reported that attendance exceeded the 100 thousand mark. 
Police erected roadblocks restricting demonstrators from accessing the Ayalon highway, one of the country's major traffic arteries; however some broke through police barriers, blocking the road. At least protesters 18 were arrested.  
Speaking at the protest, former Israeli prime minister Ehud Barak charged that the reform represents "an assassination of Israel's declaration of independence, a move certain to turn Israel into a dictatorship."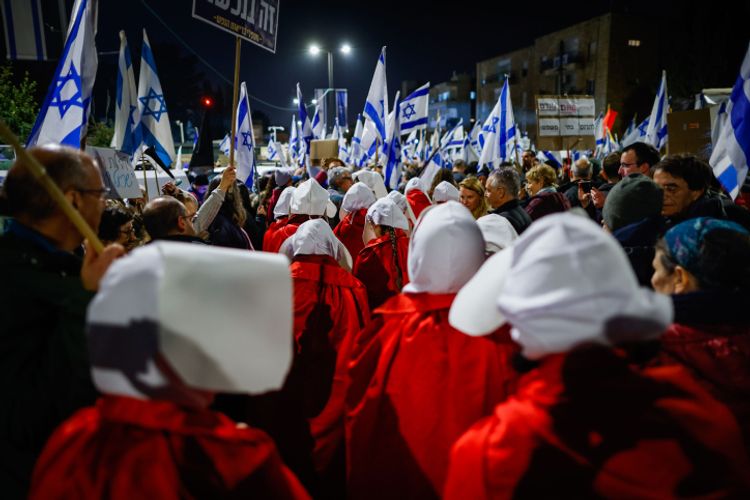 Over 30 thousand turned up to a protest in the northern coastal city of Haifa.
Last week, the Knesset (Israeli parliament) passed the first reading of the first bill of the government's proposed judicial reform by a vote of 63 for and 47 against.
The showdown plunged the Jewish state into a domestic crisis, with both sides insisting that the future of democracy is at stake. 
Protesters say the changes will threaten democratic checks and balances on the executive branch, while Justice Minister Yariv Levin argues the reform is carefully designed to limit judicial overreach.
Earlier on Saturday Netanyahu criticized the protest organizers as "attempting to sow anarchy," adding that "responsible voices in the opposition with this lawlessness," proposing instead to hold a substantive dialogue.