Jonathan Regev
i24NEWS Defense Correspondent | @JRegevi24news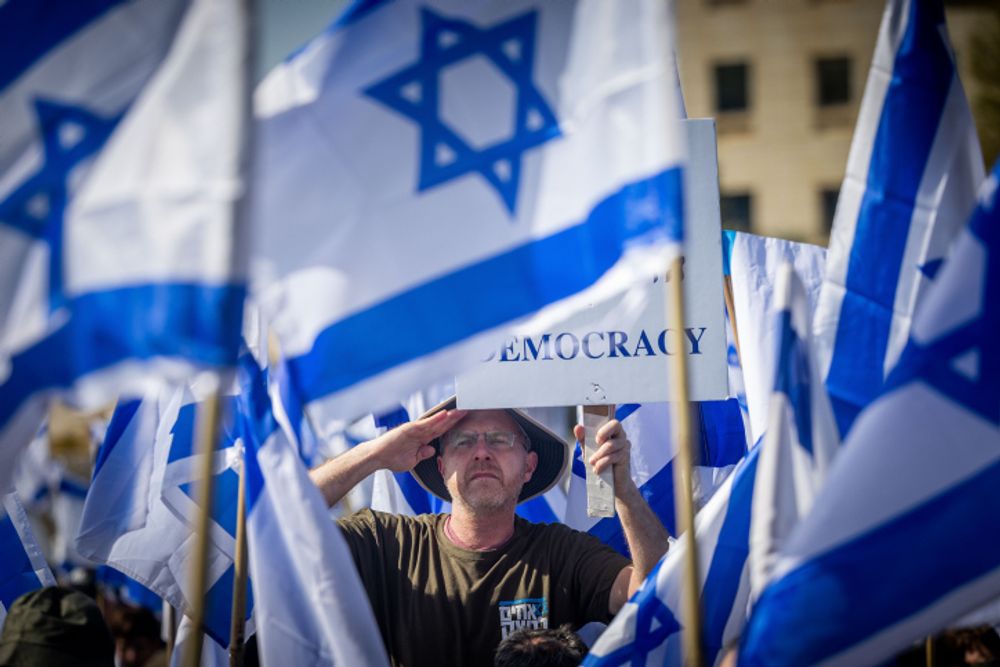 Many reservists feel that the government is turning its back on them, claiming that the judicial reform could put them in danger
A process that has been happening for years – practically every public body in Israel, from the government and parliament to the courts and police, experiencing a decreasing rate of faith among the public. 
Meanwhile, there has been one body that has been well above the others, garnering a steady amount of faith, one which Israelis could look up to – Israel's army.
Known as the Israel Defense Forces (IDF), it is much more than just an army for the people of the Jewish state. It is a savior, an educator, a source of pride, something that distinguishes Israel from every other country.
As such, the IDF – the people's army – has wisely chosen to stay away from politics. It has worked for 75 years, but in such a divisive current atmosphere, that is no longer true. The relatively small, regular army is based on a much larger reserve force that is quickly deployed in times of war. If the reservists don't come, the IDF would not be able to handle a large-scale confrontation.
Recently, many of those reservists feel that the current government is turning its back on them, claiming that the judicial reform will not only change the character of the State of Israel as they know it, but may also be putting them in danger. 
It is the Israeli judicial system, they suggest, which gave them legal backing for their actions while in the army and prevented foreign countries from pressing charges. "Weakening our system is just what the Boycott, Divestment and Sanctions movement is waiting for," they say, "in order to sue us anywhere we go, meaning every foreign trip we could end up in prison."
It should be said that the majority of reservists still say they will show up for service once they are called. It should also be noted that there have been cases in the past in which reservists refused to show up, but the extent this time is far different.
More and more reservists are joining the weekly protests against the judicial overhaul, as more reservists – from practically each of the army's units – say they will not answer the call for service.
What seemed to be the last stronghold of Israeli "togetherness" may now also be heading toward its downfall.