Batya Levinthal
i24NEWS International Affairs Correspondent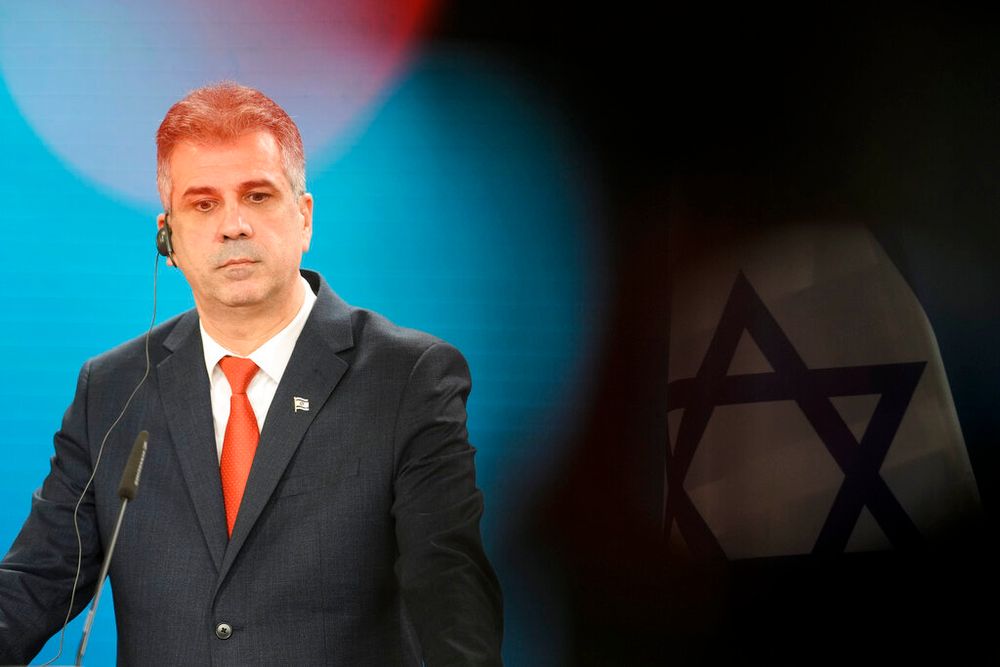 Cohen and Baerbock discuss topics from Iran's Revolutionary Guards, to the Islamic Republic's nuclear capabilities and internal strife in Israel
Israel's Foreign Minister Eli Cohen landed in Germany on Tuesday with a clear mission.
"This is the time to take steps. This is the time to do actions to prevent Iran from achieving a nuclear weapon," Cohen said during a press conference after meeting with his German counterpart Annalena Baerbock.
"I also ask [Baerbock] to designate the Iran Revolutionary Guards Corps (IRGC) as a terror organization in Germany and to extend the designation to the entire of Europe," the Israeli minister urged. 
Last month, the European Parliament recommended that the European Union and its member states place the IRGC on the bloc's terror list – which Cohen welcomed as an "important step in the fight against the Iranian regime." But the EU ultimately refrained from blacklisting the military branch, despite imposing sanctions on dozens of Iranian officials suspected in the "brutal" crackdown of the ongoing anti-regime unrest.
Cohen's visit to Germany was strategic – namely, as Berlin is a principal partner in the 2015 Iran nuclear deal and a member of the International Atomic Energy Agency's Board of Governors. It also came as concerns grow over reports that Tehran is close to producing weapons-grade uranium enrichment.
While the Bundestag shares Jerusalem's stance over the Islamic Republic, it also had its own concerns.
"I will not hide the fact that we abroad are concerned about some legislative projects in Israel," Baerbock told Cohen. "We are particularly concerned about the plan to introduce the death penalty. We are firmly opposed to the death penalty and introducing it in Israel would be a big mistake." 
Internal strife in the Jewish state was not lost on Germany, but neither were recent domestic events on Israel's Foreign Minister – a spate of terrorist attacks against Israelis and a rampage by settlers in the Palestinian town of Huwara.
"I argue to use your influence to encourage the Palestinian leaders to take actions, specifically ask you to call upon them to cease payments to terrorists and to put an end to the incitement," said Cohen.
This was the Israeli official's first trip to western Europe since taking office. While in Berlin, he was also set to visit the Holocaust Memorial, meet with representatives of the Jewish community, and discuss bilateral relations between Israel and Germany – ties which both Cohen and Baerbock described as "special and strong."