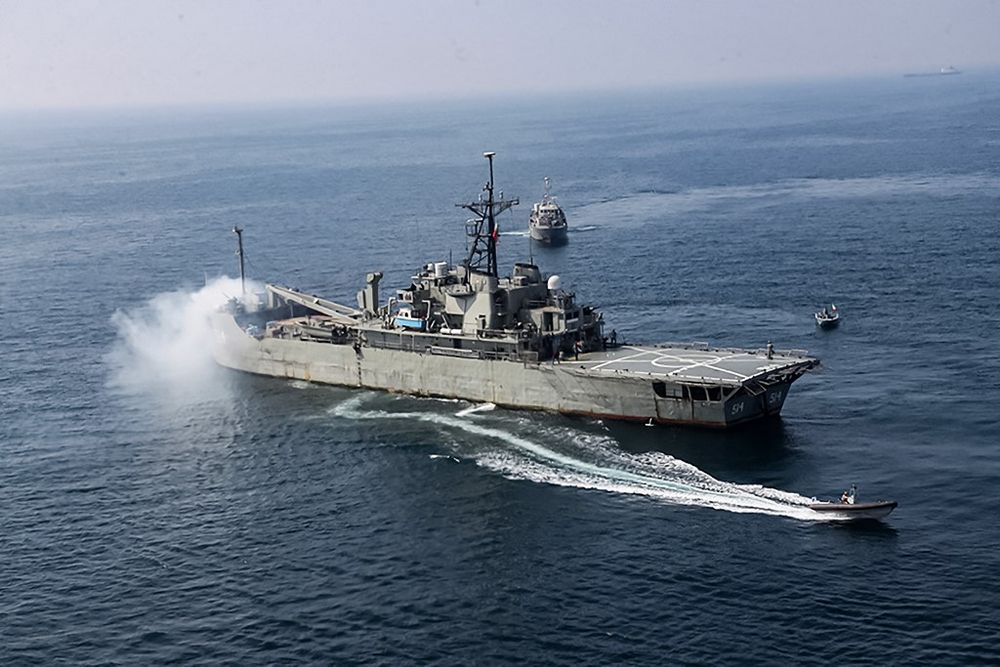 The ships docked in Rio de Janeiro on Sunday
Israel on Thursday criticized Brazil's decision to grant two Iranian warships to dock at its port in Rio de Janeiro and urged the government of President Luiz Inacio Lula da Silva to dismiss them.
The ships docked in Rio de Janeiro on Sunday. Brazil refused to host them in January, in a goodwill gesture by Lula who at the time traveled to Washington to meet U.S. President Joe Biden.
Lior Haiat, spokesman for Israel's Foreign Ministry, called the Brazilian berth for Iran's warships a "dangerous and regretful development." 
"Israel sees the docking of Iranian warships in Brazil a few days ago, as a dangerous and regretful development. Those ships were specifically designated by the United States only a few weeks ago, and they are part of the Iranian Navy," Haiat said on Twitter.
The ships have also caused tension with the United States. During a press conference held on February 15, the U.S. ambassador to Brazil Elizabeth Bagley urged Brasília not to allow the ships to dock.
On Wednesday, U.S. Senator Ted Cruz called for sanctions against the South American country after the docking, calling it "a direct threat to the safety and security of Americans."
"The Biden administration is obligated to impose relevant sanctions, reassess Brazil's cooperation with United States counterterrorism efforts, and reexamine whether Brazil maintains effective counterterrorism measures at its ports," Cruz said in a statement.