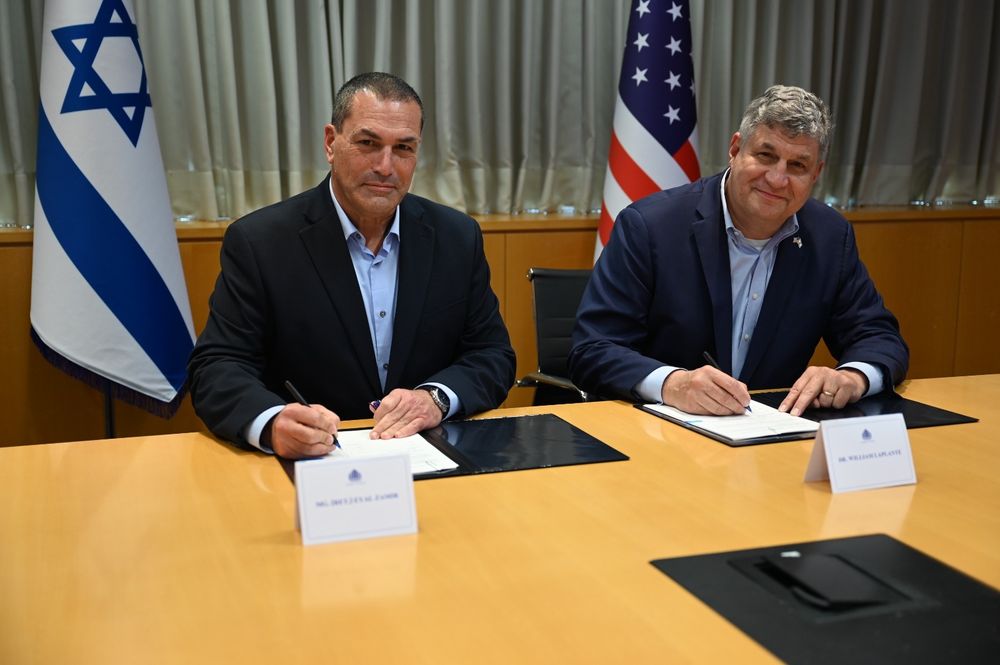 'We will continue to stand together in the face of common security challenges, chief among them the Iranian threat to stability of the region'
The Defense Ministries of Israel and the United States on Wednesday announced the signing of a cooperation agreement to promote emergency supplies, giving the ally countries priority in the procurement and supply of weapons from Israeli and U.S. industries.
As part of the strategic-defense dialogue to promote collaboration in the fields of procurement, research and development, and industrial cooperation, the accord was signed by the Israeli Defense Ministry's Director-General Major General (ret.) Eyal Zamir and the U.S. Under Secretary of State for Procurement, Dr. William LePlante.
The Security of Supply Arrangement (SOSA) will allow both Israel and the United States to better deal with the global production crisis, which was exacerbated as a result of the war in Ukraine and the Covid pandemic, which also affected the supply capabilities of defense industries worldwide. It is yet another anchor for the countries' unique relations and deep commitment to security.
In the strategic dialogue between Israel's Defense Ministry and the U.S. Department of Defense, Zamir and his U.S. colleague LePlante also discussed global security challenges and the Middle East – primarily the behavior of Iran, which they agreed aims to destabilize the region and is a threat to global stability in light of its involvement in Russia's invasion of Ukraine.
During the visit of the U.S. delegation, officials toured Israeli defense industries and examined advanced technologies in various fields.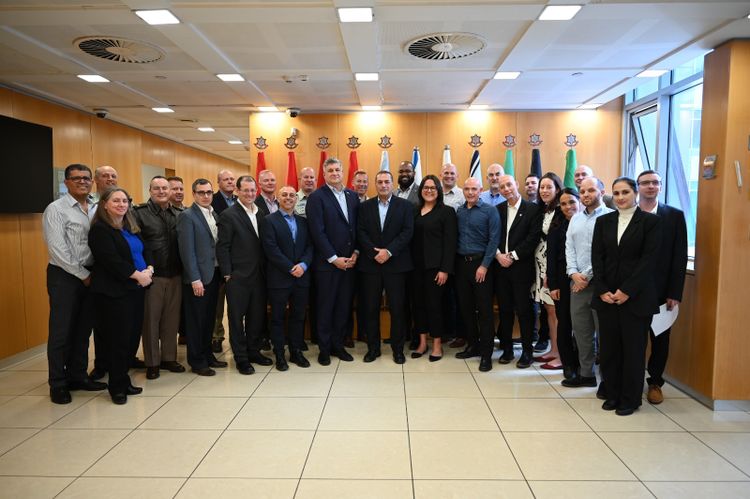 LePlante thanked Zamir for hosting his delegation and emphasized the commitment of the U.S. to strengthening security cooperation between the allies. 
"The security relations between Israel and the U.S. are solid, based on a deep partnership and shared values," Zamir told LePlante. 
"We will continue to stand together in the face of common security challenges, chief among them the Iranian threat to the stability of the region. We will work together to continue to guarantee the qualitative military advantage of the State of Israel."