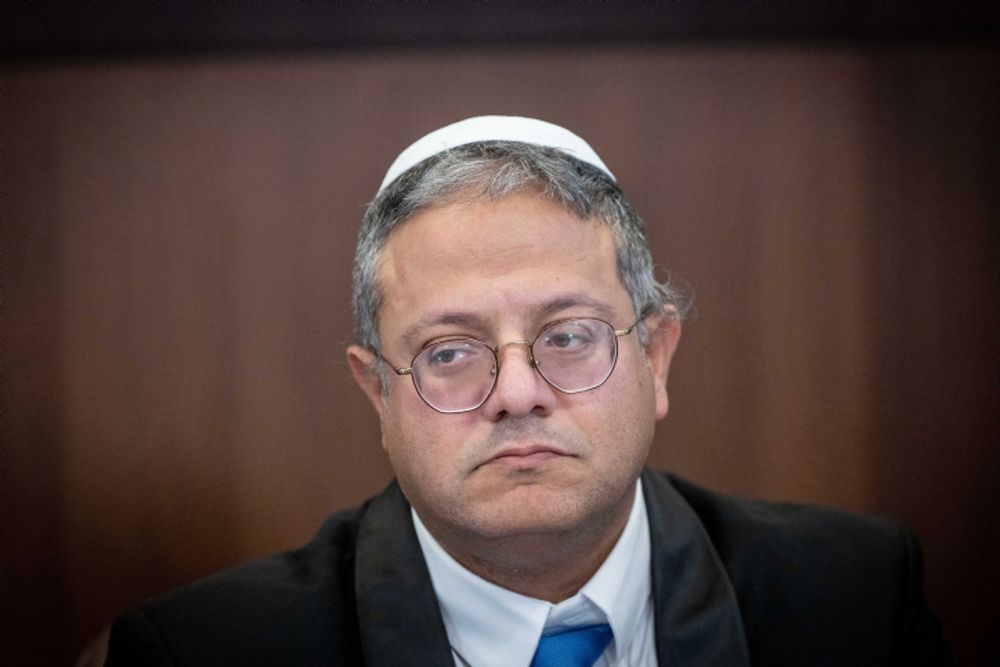 Opposition leader Yair Lapid called Ben-Gvir 'an inciting liar'
Israel's National Security Minister Itamar Ben-Gvir said he had seen intelligence reports about protesters allegedly planning to assassinate him, along with Prime Minister Benjamin Netanyahu and his wife Sara.  
However, Israel Police didn't confirm the claims that the minister made in an interview with Kan Reshet Bet radio station. Ben-Gvir noted that he doesn't want to generalize and that "most of (the protesters) are good and decent people, but there are those among them who are planning the next murder, who say that Ben-Gvir, Sara Netanyahu should be taken down, that Benjamin Netanyahu should be murdered."
"I see the intelligence materials," he added.
Ben-Gvir's statements come shortly after Sara Netanyahu was blocked by anti-government protesters in a hair salon in Tel Aviv last week for nearly three hours before security forces evacuated her. However, police said they are unaware of intelligence reports about assassination threats from the demonstrators. It was also noted that the national security minister doesn't have access to intelligence information. 
Opposition leader Yair Lapid criticized Ben-Gvir, calling him "an inciting liar."
"First the TikTok clown pretended that he looks at screens and gives instructions, then this morning he started inventing 'intelligence materials' that do not exist. This is not only ridiculous, it is also dangerous," Lapid tweeted.