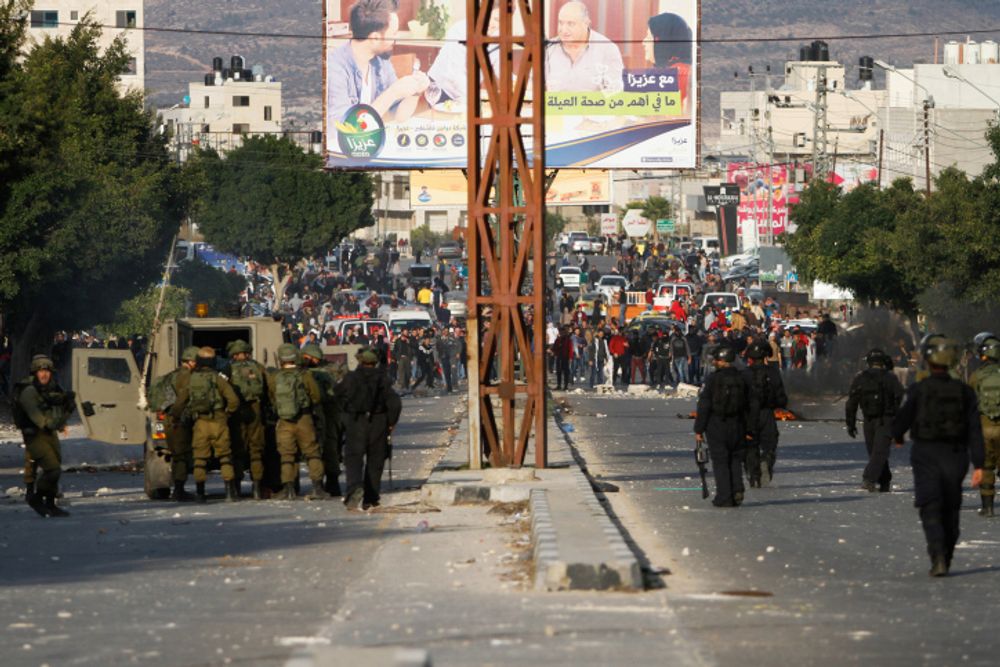 8 suspects were detained on the night of the deadly riot, which followed a terrorist attack where 2 Israeli brothers were shot dead
Israeli security forces overnight Wednesday arrested another six West Bank settlers believed to be involved in Sunday's deadly violence in the Palestinian town of Huwara. An Israel Defense Forces general described the events as a "pogrom." 
Dozens of settlers went on the rampage in the northern West Bank overnight Sunday-Monday after a Palestinian terrorist shot dead two Israeli brothers as they drove through the town of Huwara. One Palestinian man was killed and over 200 others were wounded. 
"What unfolded in Huwara was a pogrom perpetrated by criminals," chief of the IDF Central Command, Maj. Gen. Yehuda Fuchs, said Tuesday. "We were not prepared to deal with a pogrom on such scale, where dozens of people with flammable material and the means to set it on fire, headed to 20 or more places, confronting soldiers and police at the junction, and setting Palestinian homes and vehicles on fire."
The surge in violence continued late Monday when terrorists murdered an Israeli-American man near Jericho. The victim was later identified as Elan Ganeles, 27, of West Hartford, Connecticut. He was the sole fatality of what the army said was a multisite shooting spree a day earlier. After murdering Ganeles, the Palestinian assailants, traveling in one vehicle, drove further and fired again. They then set their own vehicle on fire and fled, setting off a manhunt.