U.S. troops 'ready to remain' in Iraq – Pentagon chief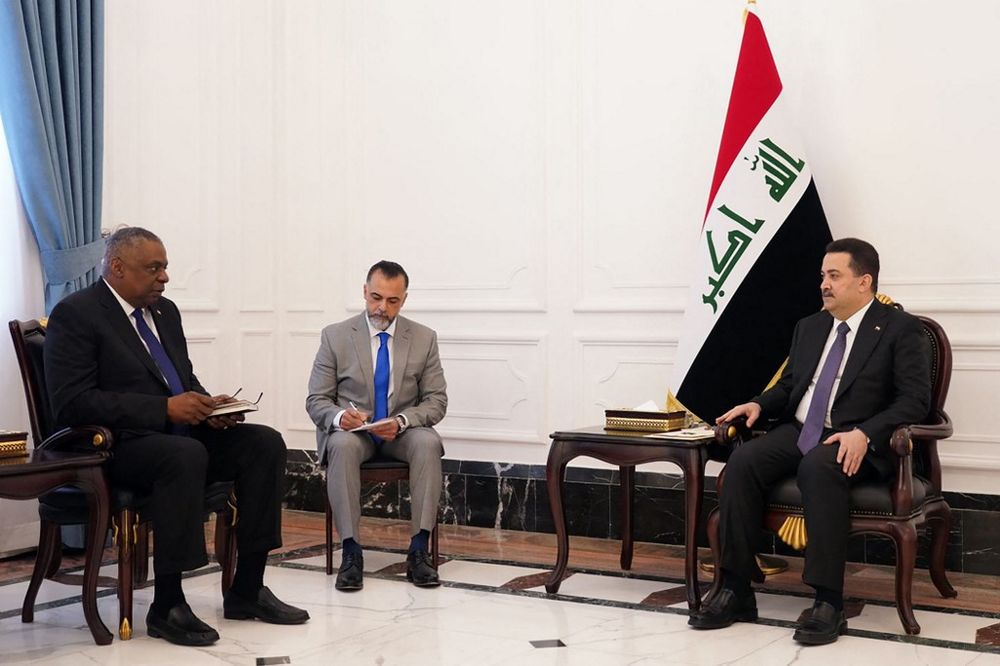 Baghdad is committed to 'maintaining balanced relations with the regional and international powers'
Pentagon chief Lloyd Austin said during his surprise visit to Iraq on Tuesday that U.S. troops are "ready to remain" in the country at Baghdad's invitation.
He specified that they would have a non-combat role against the Islamic State group.
"These forces are operating in a non-combat advise, assist and enable role to support the Iraqi-led fight against terrorism," Austin said. "This is a critical mission and we are proud to support our Iraqi partners but we must be able to operate safely and securely to continue this vital work."
Earlier on Tuesday, Iraqi Prime Minister Mohammed Shia al-Sudani told Austin that his country wants to "strengthen and consolidate relations" with the United States. Sudani added that Baghdad is committed to "maintaining balanced relations with the regional and international powers".
Upon his arrival with an unannounced visit, Austrin wrote on Twitter: "I'm here to reaffirm the U.S.-Iraq strategic partnership as we move toward a more secure, stable and sovereign Iraq."
"Secretary Austin shared his concerns on a range of shared challenges, including… maintaining focus on security and stability in Iraq, and countering other destabilizing activities in the region," a Pentagon statement said.
In just two weeks the country will mark 20 years since the U.S.-led ground invasion that ousted Saddam Hussain's regime and plunged the country into years of bloodshed. While successive governments established close ties with Iran, the current leadership tries to maintain good relations with Washington in a delicate balancing act. 
Austin's visit comes after he held talks in neighboring Jordan with King Abdullah II and shortly before his trip to Israel where he is expected to discuss the Iranian threat with the country's leadership.