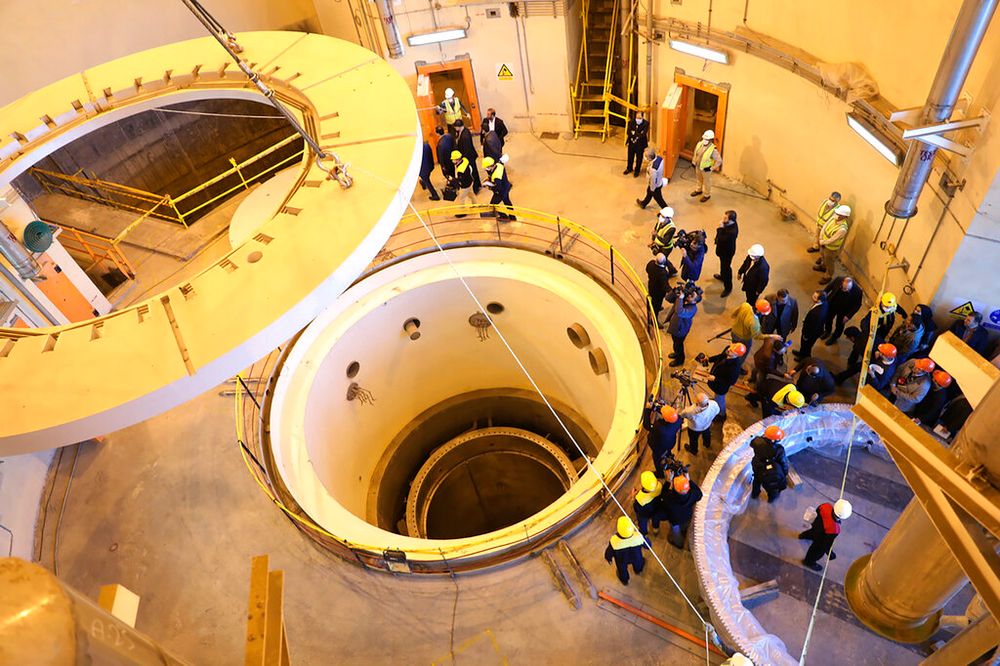 UN nuclear watchdog estimates Iran's total enriched uranium stockpile was 8,291 pounds as of February 12, well over the limit of 447 pounds
The UN's nuclear watchdog confirmed on Tuesday that it detected particles of uranium enriched to 83.7 percent in Iran, just shy of the 90 percent needed to produce an atomic bomb.
"Discussions are still ongoing" to determine the origin of these particles, the International Atomic Energy Agency (IAEA) said. Asked about the particles found in Iran, Tehran said that "unintended fluctuations" during the enrichment process "may have occurred."
The agency also noted that the Islamic Republic's estimated stockpile of enriched uranium reached more than 18 times the limit set out in the 2015 accord between Tehran and world powers. It estimated Iran's total enriched uranium stockpile was 8,291 pounds as of February 12. The limit in the 2015 deal was set at 447 pounds of uranium.
In 2015, Iran reached a deal with world powers to limit the enrichment of uranium and allow IAEA inspectors to visit its nuclear sites, in return for the lifting of economic sanctions. But the deal stalled in 2018. 
The IAEA report said that during an inspection "on 22 January 2023, the agency took environmental samples… at the Fordow (sic) plant, the analytical results of which showed the presence of high enriched uranium particles containing up to 83.7 percent U-235."
"These events clearly indicate the capability of the agency to detect and report in a timely manner changes in the operation of nuclear facilities in Iran," it continued.
Iran denied as "slander" earlier reports that it enriched uranium up to 84 percent, just below the 90 percent needed to produce a nuclear bomb. The nuclear watchdog reported a week prior that Tehran had enriched uranium above 60 percent purity.
The findings came with negotiations stalled to revive a landmark deal over Iran's nuclear program. Iran was last known to have enriched uranium to up to 60 percent – much less than the 90 percent purity that is considered to be nuclear weapons grade. 
Earlier this month, the IAEA criticized Iran for failing to inform it of a "substantial" change to the interconnections between the two cascades of centrifuges enriching uranium to up to 60 percent. Several diplomats said the change meant Iran could quickly switch to a higher enrichment level.