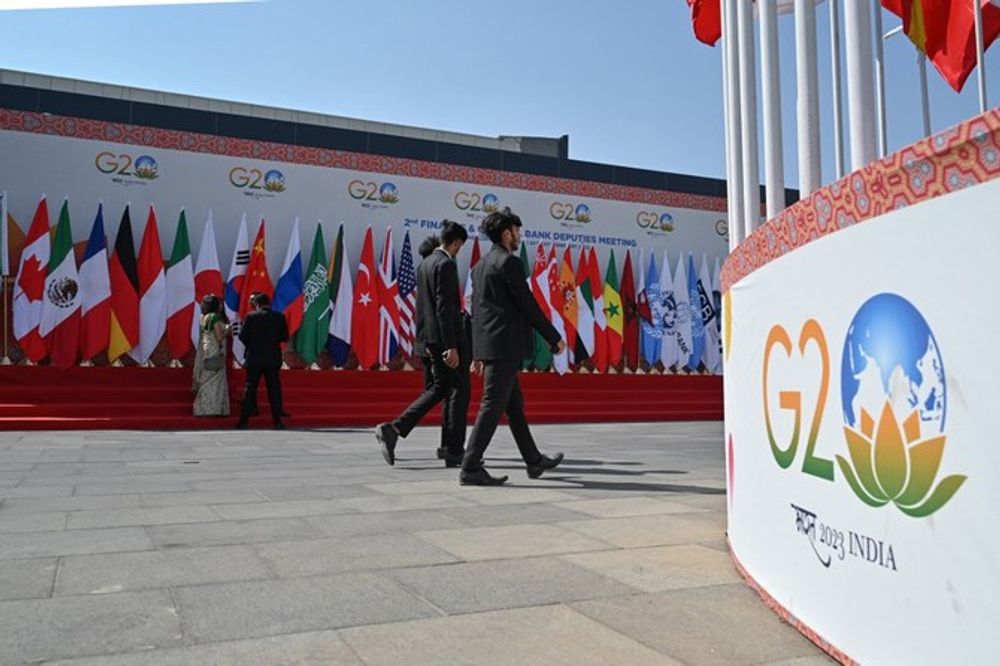 China sought to water down the language of the document
G20 finance ministers failed Saturday to agree a joint statement on the global economy at talks in India, after China sought to water down references to the Ukraine war. 
Instead current G20 president India issued a "chair's summary" which said "most members strongly condemned the war in Ukraine" and that there were "different assessments of the situation and sanctions" at the two-day meeting in Bengaluru. The first day of the meeting took place on the anniversary of Russia's invasion of Ukraine.
A footnote said two paragraphs in the summary about the war, which it said were adapted from the G20 Bali Leaders' Declaration in November, "were agreed to by all member countries except Russia and China."
Spain's representative Nadia Calvino had said earlier that because of "less constructive" approaches by some unspecified countries at the talks among the world's top 20 economies, agreeing on a statement was "difficult."
U.S. Treasury Secretary Janet Yellen condemned the "illegal and unjustified war against Ukraine" at a session attended by Russian officials and reiterated calls for G-20 nations to do more to support Ukraine and hinder Moscow's war effort.
China wanted to change the language of the statement from November, with one saying on condition of anonymity that Beijing wanted to remove the word "war."
Previous meetings of G20 finance ministers and central bank chiefs have also failed to produce a common communique since Russia, a member of the grouping, invaded its neighbor last February.
China has sought to position itself as a neutral party in the conflict while maintaining close ties with strategic ally Russia.
Top Chinese diplomat Wang Yi was in Moscow on Wednesday to meet President Vladimir Putin and Foreign Minister Sergei Lavrov, who is due at a G20 foreign ministers meeting in New Delhi next week.
On Friday, the first anniversary of the invasion, China published a 12-point paper calling for a "political settlement" to the crisis that was met with skepticism from Ukraine's allies, although Kyiv said it was not without merit. G20 host India has also refused to condemn Russia, which is New Delhi's biggest arms supplier and has become a major source of oil for India since the invasion.