Ariel Oseran
i24NEWS Middle East correspondent | @ariel_oseran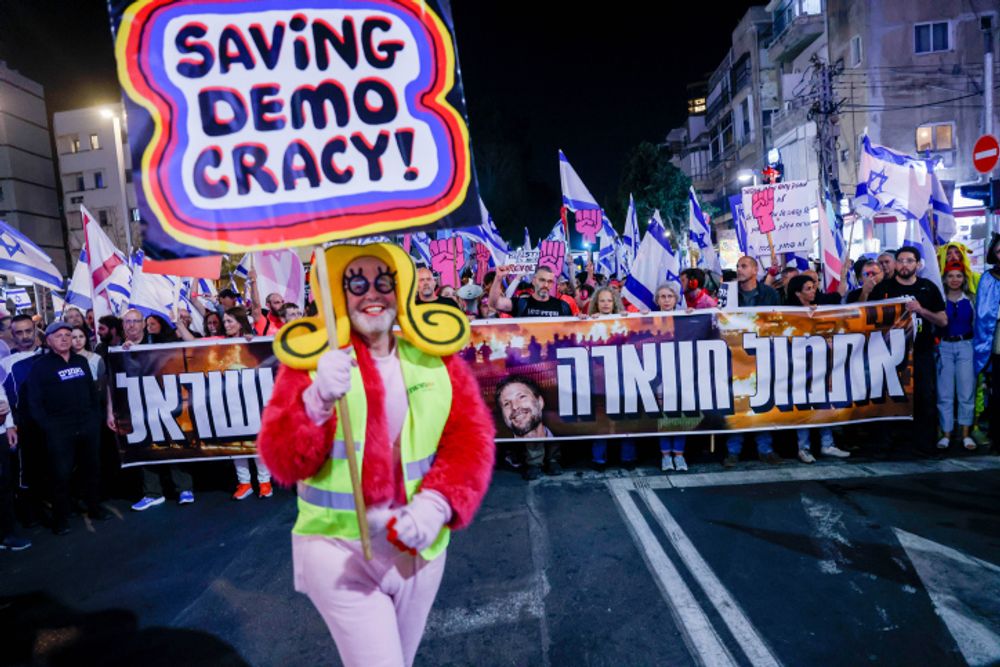 To those who already see Israel as an enemy, the latest unrest serves as a testament that Israel is, in their words, internally weak
Across the Middle East, in the mainstream media and among bloggers, there is much interest in Israel's proposed judicial overhaul, and the internal uproar that's surrounding it.
For many, the interest stems from the region's only democracy witnessing such turmoil. But for others, it's seen as the opportunity to finally bring down the Zionist entity.
"The situation in Israel is slowly bubbling and they can no longer stand one another and curse each other. Seculars against right-wing religious," says popular Palestinian Blogger Osama.
What goes on in Israel usually also interests Arab nations. And when we're talking about an internal conflict, one that appears to threaten Israel's very democratic nature, the interest grows. In the British-based Al-Rai newspaper, a headline reads "Israel is eroding from within as it suffers from its most serious crisis." Jordan's Al-Ghad newspaper says "Israel, on the brink of collapse."
Most of the interest is over the scope of the anti-government protests, but to those who seek Israel's downfall, it's especially captivating. Like Syria's Al-Watan newspaper, that wrote: "The judicial reform disintegrates the Israeli Occupation Army."
"God willing, there will be a civil war within the Zionist entity. We may not be able to overpower them, so let's have them finish each other off," says Tunisian Radio Host Khaled Al-Obeidi.
To those who already see Israel as an enemy, the latest unrest serves as a testament that Israel is, in their words, internally weak. They wish to see Israel implode and self-destruct.
But more broadly, in a region that since the Arab spring has witnessed its fair share of uprisings, and internal unrest, to see it happen in the only democracy in the Middle East draws a lot of interest.