Shaun Fitl
Associate Producer | @ShaunFitl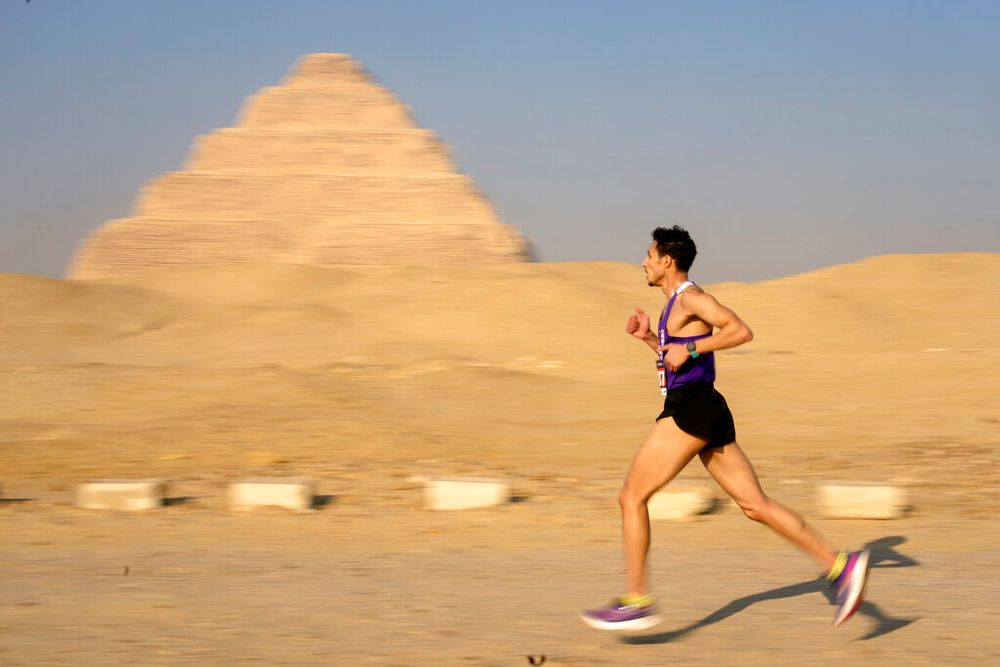 Egyptians are making waves in sport, and having a local expo like this was a big deal for both athletes and fans
Sport enthusiasts, fitness companies, and investors got a taste of competition in Egypt for the north African country's first international sports expo held last week.
"This is the largest sports expo in the Arab world and Africa," said Hazem Hamada, founder of the exposition.
"The expo has two goals. An economic one, as we are trying to attract all the stakeholders in the sport industry," he explained. "We brought representation from sports institutions in Egypt and Arab nations, in addition to investors who are willing to invest in products and services, either in sports, clubs, or factories."
"Our other goal is social, as we are encouraging people to practice sports in Egypt," he said.
The expo was hosted in Cairo, and spread over more than eleven acres. Dozens of fitness brands set up booths, hoping to score big with investors.
"We have a big strategic plan in how to economically manage the sport business along with the private sector," said Egypt's Youth and Sports Minister, Ashraf Sobhy. 
"The Egyptian private sector holds the franchise to a large number of American companies, and they are exhibiting gym equipment as well as a lot of other products. We are also matching the market's demands with these companies," he noted.
The expo was also a chance to market to the professionals, and attendees benefitted from the integration within the market.
"We get to know each other, talk to each other, and discuss the needs of pro-athletes," said Hany Qesses, managing director of Mintra.  
Egyptians are making waves in sport, and having a local expo like this was a big deal for both athletes and fans.
"I'm happy now because before in order to attend sports events and large expos like this one, we had to travel abroad, like to Germany," said Hany Emam, training manager at Space Fitness. "I'm happy the first expo this year features companies that provide services to sports clubs."