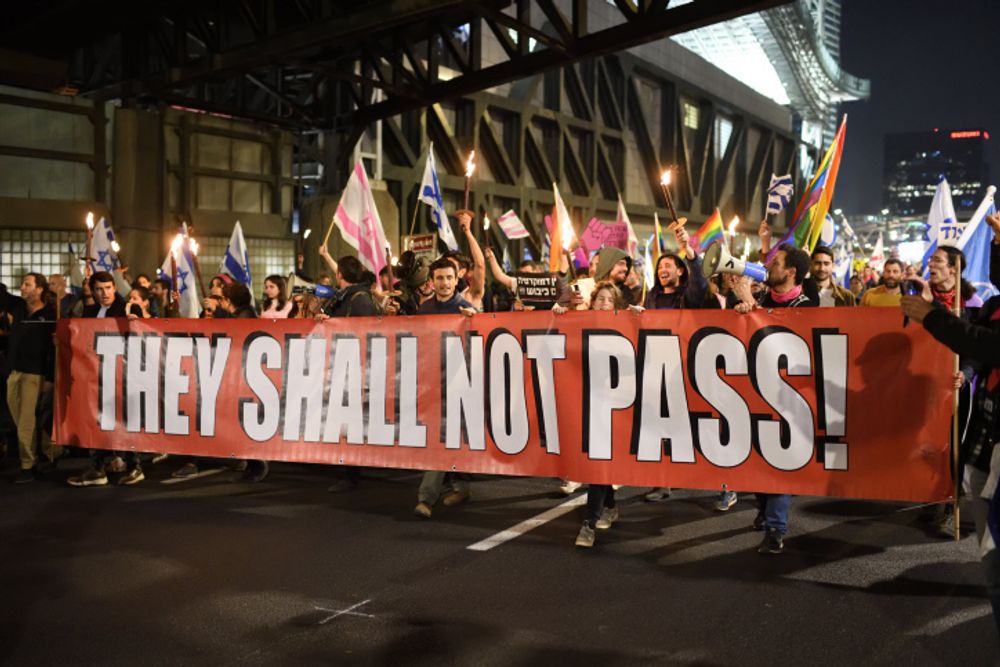 'Damage to the economy could manifest itself more powerfully, faster than we expected. It is still not too late to stop the train before it leaves the station'
Hundreds of Israeli economists on Thursday jointly warned that the judicial overhaul being advanced by Israel's government could have grave consequences and potentially lead to a more "powerful" financial meltdown than they previously thought.
The warning followed an "emergency letter" by the same group of economists which cautioned that the judicial reforms would negatively impact Israel's economy.
"Since we published our first petition, there are many growing indications that the damage to the economy could manifest itself more powerfully and faster than we expected," the most recent letter said.
"Experience from other countries where judicial and financial institutions were harmed and research from recent decades shows that we can expect long-term damage to economic growth and Israelis' standard of living," it continued.
"It is still not too late to stop the train before it leaves the station."
Among the signatories of the letters included Nobel Prize winner Professor Daniel Kahneman, National Economic Council head Prof. Eugene Kandel, a former advisor to the finance minister Prof. Omer Moav, and other right- and left-leaning senior academics. Also signing the letter was former two-term Bank of Israel governor Jacob Frenkel, who was appointed by Israeli Prime Minister Benjamin Netanyahu.
The value of Israel's currency has dropped to a three-year low in recent weeks, while Tel Aviv's stock exchange is underachieving and leading companies are pulling their money from Israeli accounts.
Netanyahu's right-wing coalition has prioritized the controversial reforms – which would limit the Supreme Court's ruling on Basic Laws while also changing the composition of the committee that selects judges – that supporters say will transform the judicial system for good. However, opposers who have taken to the streets in mass protests nationwide urge that the judicial shakeup will undermine Israel's democracy, economy, and security.