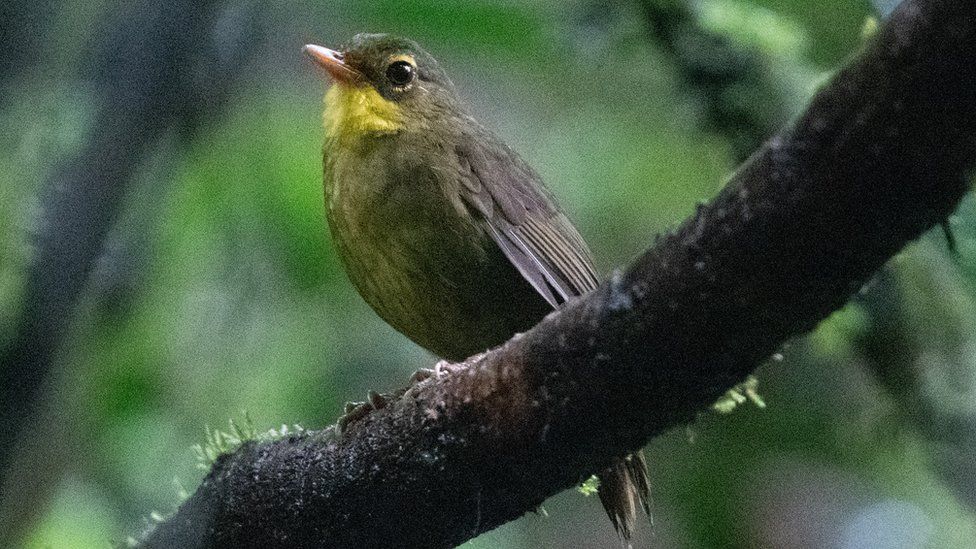 Bird lovers are celebrating after a species some feared extinct was spotted alive by scientists for the first time in 24 years.
The dusky tetraka is a songbird with a distinctive yellow throat that is native to Madagascar.
Three of them have been sighted in a rainforest in the island's north-east, but in an unexpected habitat.
The ground-dwelling birds were in thick vegetation near a rocky river – perhaps a good spot to find grubs and insects.
"If dusky tetraka always prefer areas close to rivers, this might help to explain why the species has been overlooked for so long," says ornithologist John Mittermeier who managed to take a photo of the rare bird.
He is the director of the lost birds programme at the American Bird Conservancy, which led this latest expedition in Madagascar.
Although the birds' rainforest home is officially protected, the bird-watching expedition found that much of the forest had been converted into vanilla-producing farms, curtailing the dusky tetraka's natural habitat.
Related Topics