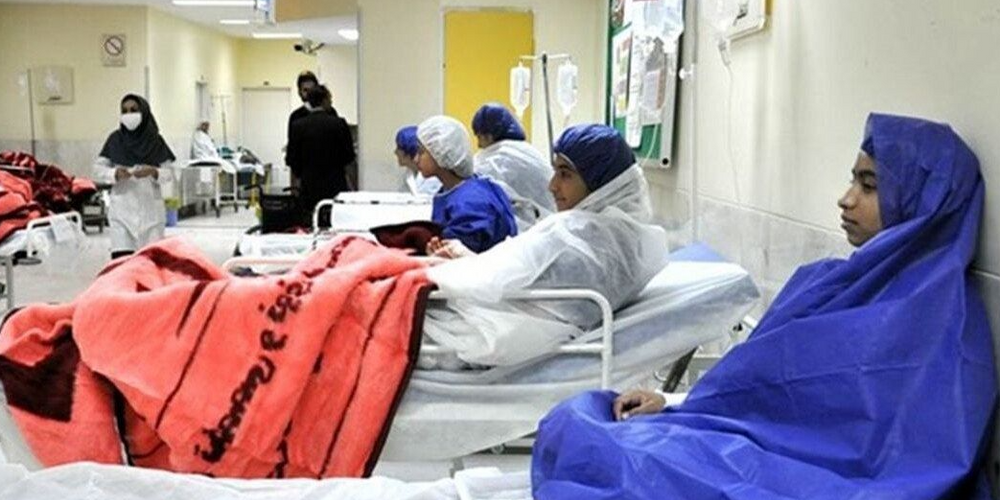 Raisi blamed mystery poisonings on 'the enemy's conspiracy to create fear and despair in the people'
Dozens of Iranian schoolgirls across five provinces were admitted to hospital Saturday in a new wave of suspected poisoning attacks, according to local media.
Hundreds of cases of respiratory distress were reported over the past three months among schoolgirls mainly in the city of Qom, south of Tehran, with some needing hospital treatment.
The Tasnim and Mehr news agencies reported the latest spate of poisonings in the western Hamedan province, as well as Zanjan and West Azerbaijan in Iran's north-west, Fars in the south and Alborz province in the north.
Dozens had been transferred to local hospitals for treatment, the reports said, adding that all students were in generally good condition.
On Friday, President Ebrahim Raisi said he asked the ministers of intelligence and interior to follow up on the poisoning cases, describing them as "the enemy's conspiracy to create fear and despair in the people."
The foreign ministry spokesperson, Nasser Kanaani, said an investigation into the poisonings was "one of the immediate priorities of the government, to alleviate the concerns of the families and to hold perpetrators accountable."