Laura Cellier
Host of 'Middle East Now' on i24NEWS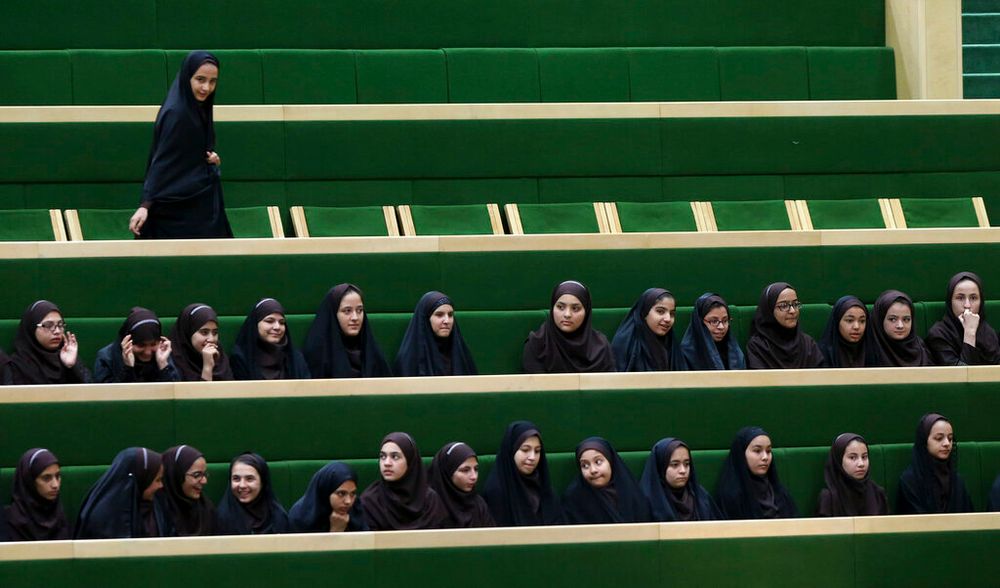 Suspicions are on hardline groups that operate as self-declared guardians of their interpretation of Islam
Hundreds of Iranian girls in different schools have suffered mysterious "mild poison" attacks over recent months, the Islamic Republic's health minister said, with some officials suggesting they could be targets of religious groups opposed to females receiving education.
The suspected attacks come at a critical time for Iran's clerical rulers, who have faced months of anti-regime protests sparked by the death of Mahsa Amini while in the custody of Tehran's morality police for flouting the strict hijab rules for women. Parliament held a meeting on Tuesday to discuss the suspected attacks. 
"Schoolgirls throughout the country were a leading force throughout the last few months in protests and revolution in Iran. They are an unstoppable force and the regime knows they can be active at any moment and a real way to galvanize the rest of society," Miriam Memarsadeghi, a senior fellow at the Macdonald-Laurier Institute, told i24NEWS.
"They've inspired society with their resilience and courage," she said.
Over the past three months, hundreds of cases of respiratory distress have been reported among schoolgirls in at least four cities – mainly in the Shia Muslim holy city of Qom, south of Tehran, with some needing hospitalization. On Sunday, a government official said they were believed to be a deliberate attempt to force the closure of girls' schools.
So far, 35 students have been taken to the hospital, according to the Tasnim news agency. Social media posts showed some hospitalized schoolgirls who said they had felt nauseous and suffered heart palpitations.
"It's an indiscriminate act of violence against the to cause terror in society at large," Memarsadeghi continued. "The regime will say things like 'it's a fringe or extremist group of Islamists,' but as we've seen so many times before, it's the regime itself that takes these actions to scare and intimidate people from mobilizing against it."
She charged that, according to an anonymous doctor, over 800 schoolgirls have been poisoned by "very severe" substances that cause diarrhea and damage to the digestive system.
"Authoritarian regimes do this when they feel weak and when people at large are against them, and the international community has a responsibility right now… to investigate what is happening," Memarsadeghi urged.
Iranian lawmaker Alireza Monadi said the existence of "the devil's will" to stop girls from going to school was a "serious threat." While he did not elaborate, suspicions have fallen on hardline groups that operate as self-declared guardians of their interpretation of Islam.
State media reported that a boys' school was targeted as well in the city of Borujerd.
In 2014, people took to the streets of the city of Isfahan after a wave of acid attacks that appeared to be aimed at terrorizing women who violated the country's strict Islamic dress code.
A judicial probe into the poisoning cases is underway, state media reported.