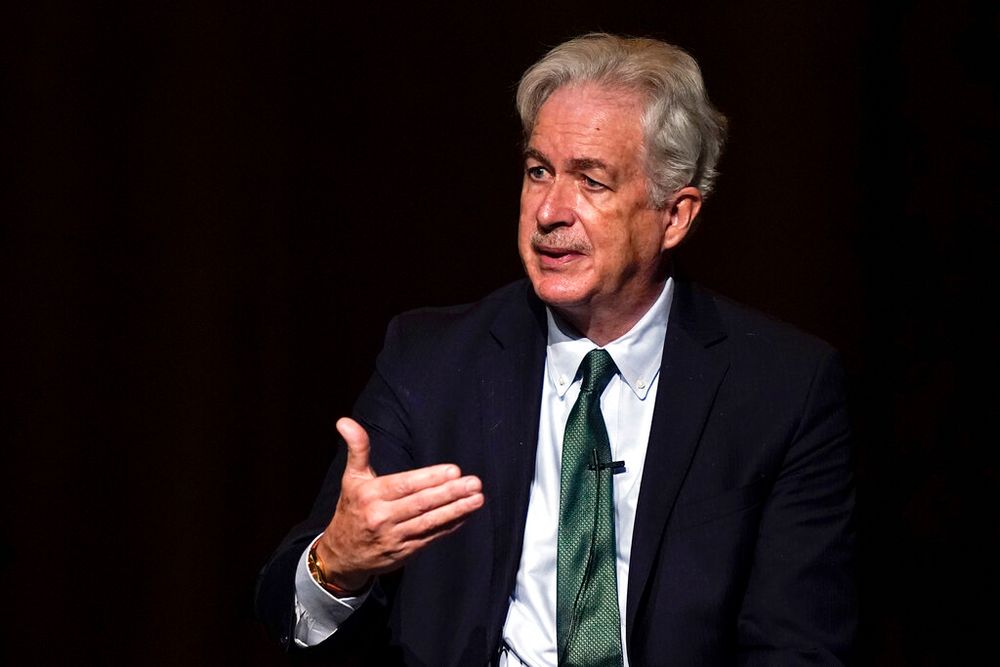 Putin thinks he 'can make time work for him, grind down the Ukrainians, wear down our European allies, and that political fatigue will set in'
As the war in Ukraine enters into its second year, CIA Director William Burns said Sunday that Russian President Vladimir Putin was being "too confident" in Ukraine, while U.S. intelligence showed China's readiness to invade Taiwan within the decade.
'A sense of cockiness'
In an interview with CBS News, the head of the Central Intelligence Agency (CIA) said his Russian counterpart displayed in a November meeting "a sense of cockiness and hubris" – which reflected Putin's own beliefs "that he can make time work for him, he can grind down the Ukrainians, he can wear down our European allies, and that political fatigue will eventually set in."
The conversation between the two intelligence chiefs, during which Burns warned of the consequences if Russia deployed a nuclear weapon in Ukraine, was "pretty dispiriting," he said. Burns added that he judged Putin as "quite determined" to continue his war despite the casualties, tactical shortcomings, and economic damage to Moscow.
"I think Putin is, right now, entirely too confident of his ability… to wear down Ukraine," he continued, saying that the Russian leader also underestimated U.S. resolve to support the war-torn country.
The comments came at a critical juncture for the war as Washington was "confident that the Chinese leadership is considering" sending "lethal" military equipment to Russia.
China-Taiwan tensions
U.S. intelligence shows that Chinese President Xi Jinping instructed his country's military to "be ready by 2027" to invade Taiwan, although he may be doubting his ability to do so given Russia's experience in its war with Ukraine, Burns noted in the same interview.
The United States must take "very seriously" Xi's desire to control Taiwan, he explained. "Xi had instructed the [People's Liberation Army]… to be ready by 2027 to invade Taiwan," even if military conflict is not inevitable.
But, he claimed that "Xi and his military leadership have doubts about whether they could accomplish that invasion," pointing to Western support for Ukraine following Russia's invasion as a possible deterrent to Chinese officials.