Blinken meets with Russian FM at G20, vows support for Ukraine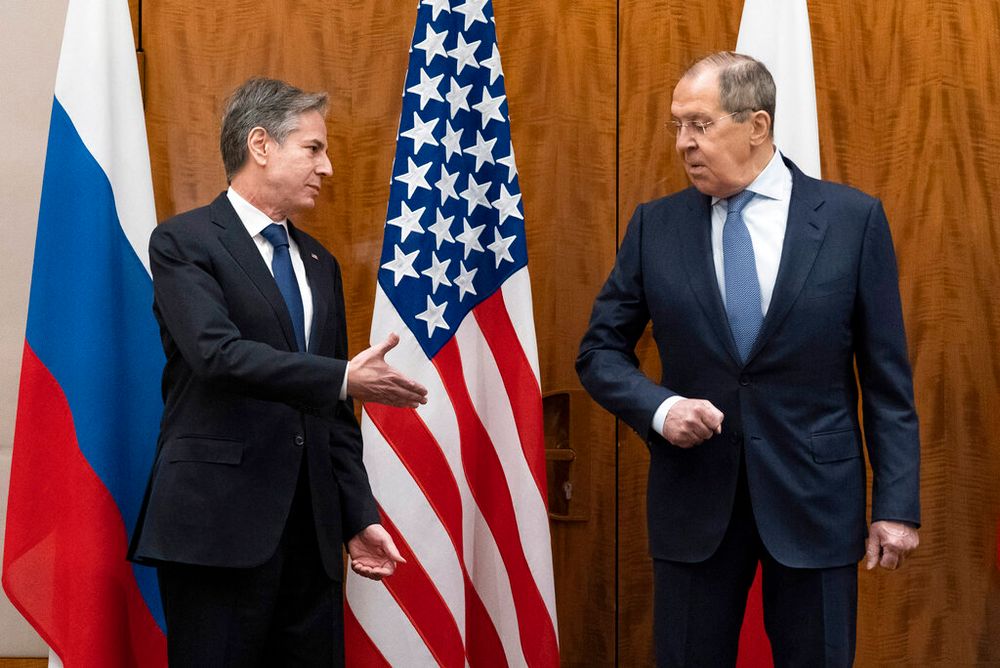 Blinken reportedly told Lavrov that the U.S. will continue to support Ukraine and urged Russia to return to New START nuclear arms control treaty
U.S. Secretary of State Antony Blinken on Thursday met with Russia's Foreign Minister Sergei Lavrov on the sidelines of the G20 conference in India's New Delhi, a senior State Department official told media. 
The meeting, which lasted for less than 10 minutes, took place a day after Blinken said he had no plans to meet his Russian or Chinese counterparts. According to the official who spoke on condition of anonymity, Blinken told Lavrov that the United States would continue to support Ukraine and urged Russia to return to the New START nuclear arms control treaty. 
The official added that Blinken wanted to "disabuse the Russians of any notion that our support might be wavering" on Ukraine.
He also wanted to "send that message directly" and urged Russia to engage with Kyiv on the basis of demands put forward by Ukraine's President Volodymyr Zelensky.
"We always remain hopeful that the Russians will reverse their decision and be prepared to engage in a diplomatic process that can lead to a just and durable peace," the official said.
"But I wouldn't say that coming out of this encounter there was any expectation that things would change in the near term," he added. 
Blinken also told Lavrov that the NEW START treaty "is in the interest of both our countries as well as international security, as the world expects us to behave responsibly when it comes to nuclear security," the official said. According to him, Blinken called on Moscow to release American citizen Paul Whelan, who received a 16-year prison sentence in Russia. 
It was the first meeting between Blinken and Lavrov since the beginning of the war in Ukraine. Relations between the countries have deteriorated significantly due to Moscow's invasion of the neighboring country.