Emma Oliver
i24NEWS Producer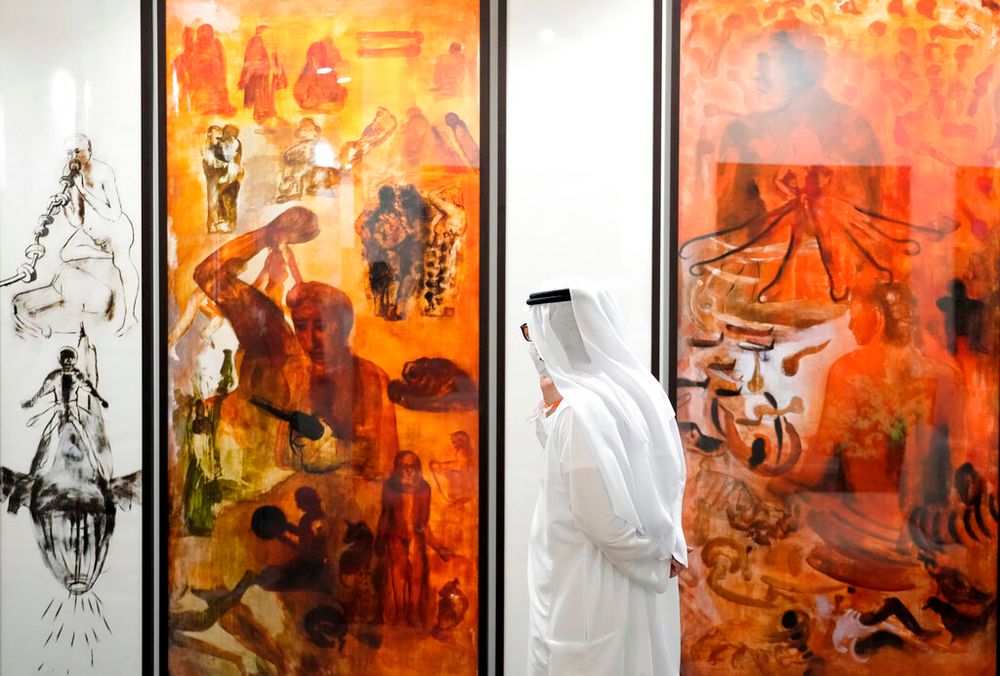 Some artists are highlighting social concerns in the world, such as environmental issues, while others put an emphasis on political shifts
Some 400 artists from over 40 countries are getting the opportunity to share their designs in the United Arab Emirates this week at Art Dubai 2023.
The international fair is showcasing a variety of artworks, from both up-and-coming artists as well as established names. Creators attending this year's event are highlighting the connection between technology and artistry in their work.
For many artists, this event is an opportunity to spotlight social concerns in the world, including environmental issues.
"I'm exploring a new project called 'Glacier Dreams,' which uses 85 million images of glaciers from Iceland, Greenland, and Antarctica," Turkish artist Refik Anadol told i24NEWS.
"I'll let [artificial intelligence] reimagine and dream glaciers," he continued. "The project hopefully brings attention to climate change. We are seeing these glaciers melting and disappearing. So this project has two aspects: innovation, discoveries, cutting edge art, but also to create awareness."
Others are putting more of an emphasis on political issues, like Iranian artist Siamak Filizadeh, who is using his talent to address the latest unrest his nation is facing.
"By looking at [my art], we aim for other people to inspect, look at, feel, and be in touch with the events that are happening and with what we are experiencing in my country," he told i24NEWS.
The public can attend the art fair until March 5 and see all of the installations while exploring the international art community in the cultural hub of Dubai.